Shelly weds Amit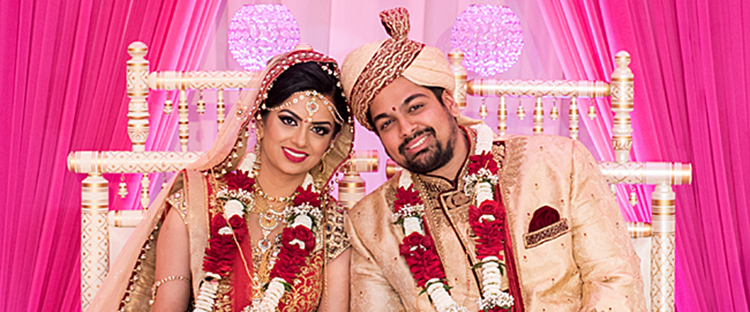 Dynamic opposites, Shelly Tiwari, 26, and Amit Shah, 30 met through mutual friends in 2010 and dated for five years. Amit planned a romantic proposal by Amit on his birthday in March 2015 with the help of Shelly's sister and best friend. She said yes, and wedding prep began shortly after.
Amit's parents took charge of wedding planning, though always paid attention to feedback from the couple. Since Shelly and Amit are from Orlando, they both jumped at the suggestion by Amit's father to hold events at the Sheraton Lake Buena Vista. All other places paled in comparison. A few of the pre-wedding ceremonies were held at Amit's parents' house.
Two large tents with Indian décor were set up in the backyard to accommodate 250 guests. Creating a mystical Rajasthani ambience, golden centerpieces with glass centers were illuminated with LED lighting and spotlights on the outside and a red rose floating inside.
For the ceremony, a beautiful blend of traditional and modern set the ambiance for the ballroom. The runway for the bridal walk to the stage was raised and decorated with candles and roses that illuminated the pathway as well. The mandap was uniquely made from ceramic, and the transparency of it was adorned by red roses. Remmal from Occasions by Shangri La ensured that the setup met the requirements and had the right romantic feel that AD would make all go weak in the knees.The Volcanik Entertainment team lead by Rahul created an amazing mix of music for the baraat, wedding and reception. While Amit arrived to the ceremony in a Limo, the newly wed couple left in a Rolls Royce. The romantic appeal carried over to the reception. Centerpieces with glass vases and floating metal balls acquitted ethereal quality with lighted candles and colored LEDs under the vases.
With the starry night theme backdrop, the cumulative effect was of a romantic winter night. The romance was heightened with beautiful blend of American and Indian music crafted by the Volcanik Entertainment. They mixed Hindi music with top 40. couple's first dance was to Jason Mraz and Colbie Calliat's "Lucky."
A highlight of the evening was the group dance by Amit's parents to a blend of Taylor Swift's "Shake it Off" and "Gangnam Style."
Today, Shelly fondly remembers her nightmares of a costume disaster on the altar, and the panic created by the loss of Amit's wallet the night before the wedding.
Despite the nightmares, Shelly wisely asks to-be-wed couples to simply enjoy the most beautiful milestone of marriage.
---
BANQUET HALLS Sheraton Lake Buena Vista Resorts 407-239-0444 BEAUTICIANS/COSMETICIAN Ruqs 321-682-9273 CAKE Nicole Von Braun Cakes 407-655-6031 DECORATOR Occasions By Shangri-La 407-394-4244 DISC JOCKEY Volcanik Entertainment 201-240-9080 FLORIST Floral Creation By Ranjan 407-438-6094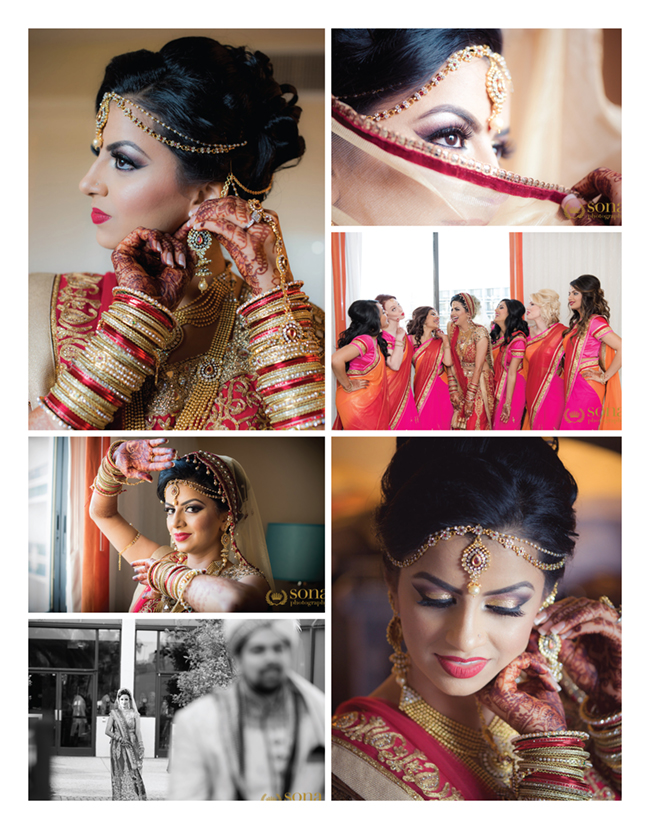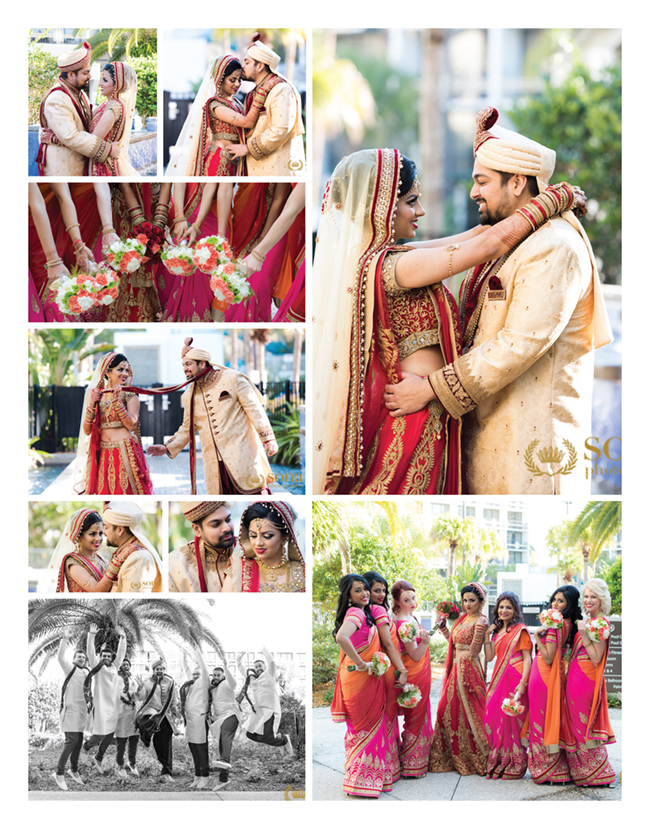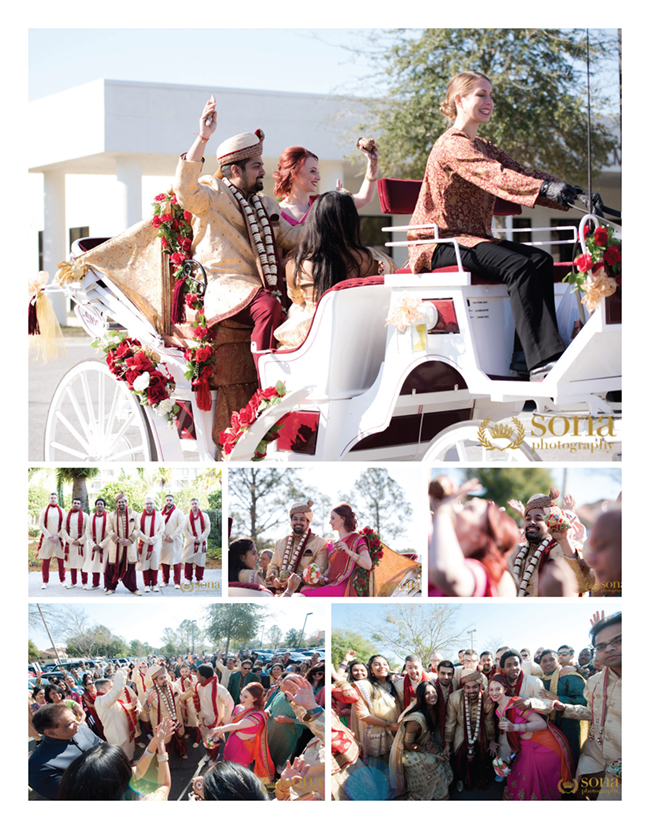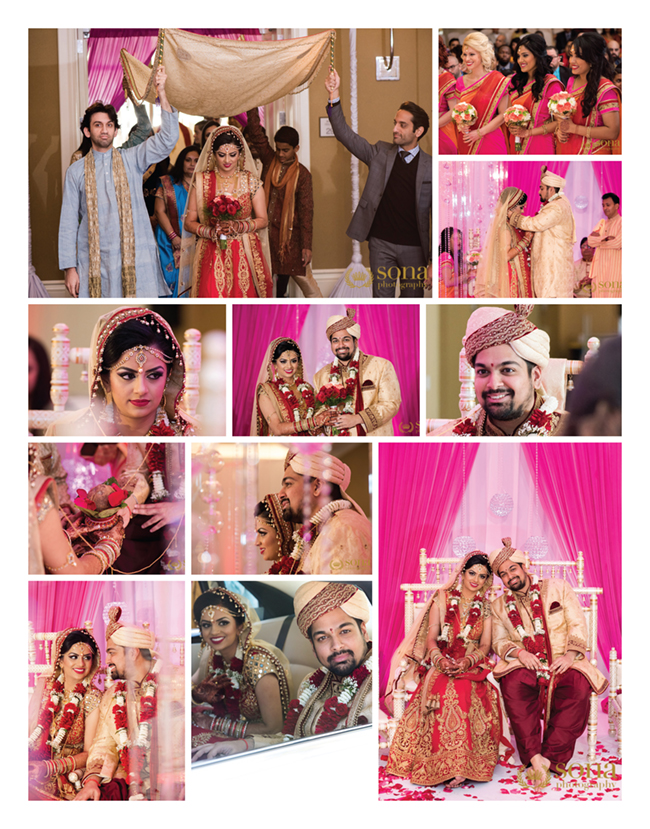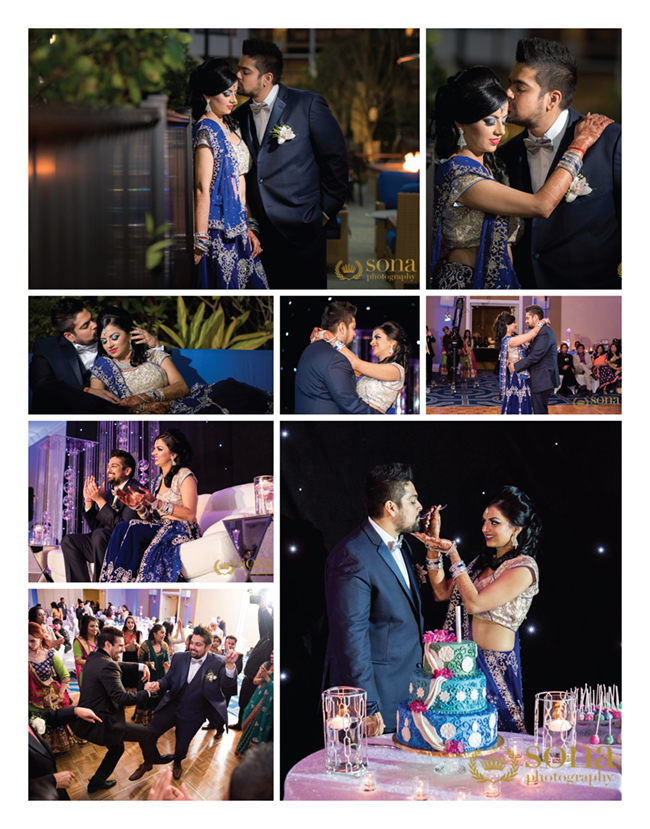 Photos Courtesy
Sona Photography
407-694-6032
www.sonaphotography.com