Shreya weds Sagar Indian Wedding in Gujarat Cultural Association in Nashville by Photo By Zamana Photo & Videography
For Shreya and Sagar, a friends trip to Washington, D.C., with 18 people changed their lives forever. It was on this trip that Shreya, from Nashville, met Sagar, from Florida, for the first time, and they instantly clicked! After dating nine months, the two got engaged.
Shreya and Sagar married on September 15, 2018, at the Gujarat Cultural Association in Nashville, Tennessee. They planned their entire wedding themselves along with help from family and friends. Their wedding celebrations began with a colorful mehndi ceremony. Shreya chose a Moroccan theme for the function, where the venue was decorated with many colorful umbrellas. They went with matkas and diyas as the centerpieces for the tables.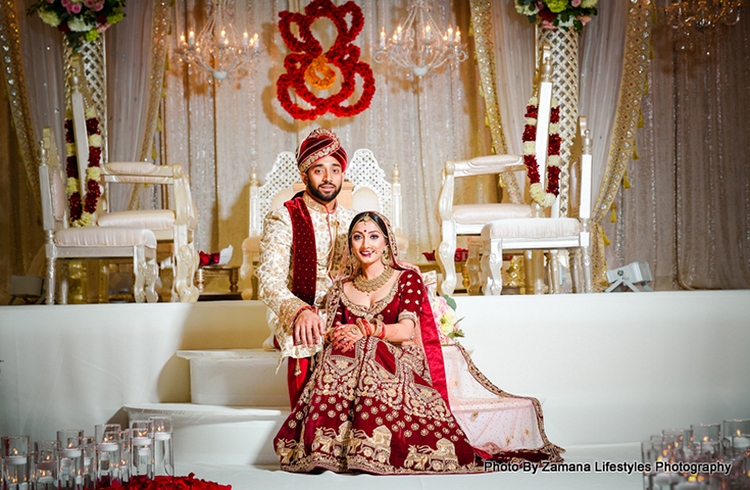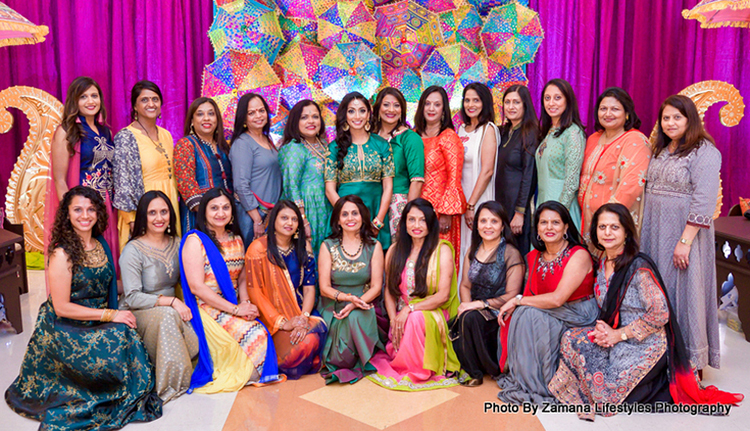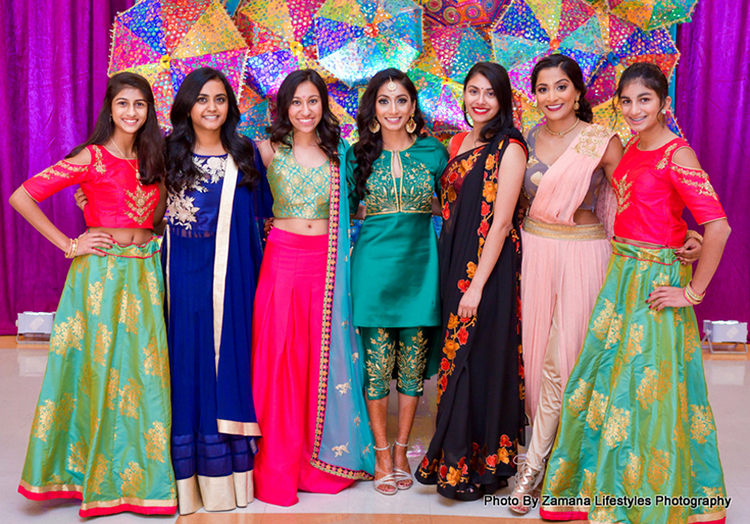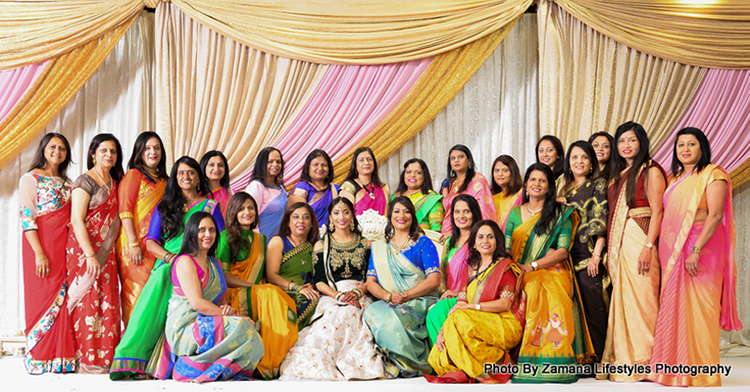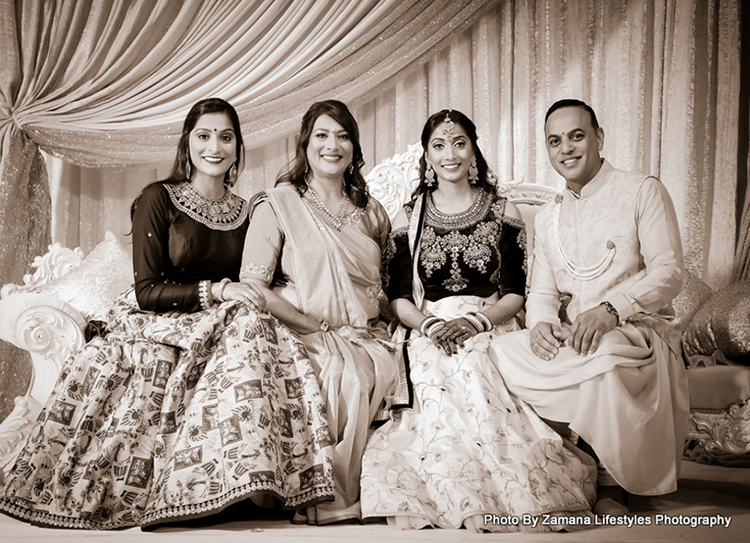 ---
CEREMONY SITE Gujarat Culture Association 615-714-8745 | BANQUET HALLS Embassy Suite Murfreesboro 615-216-5356 | BEAUTICIANS / COSMETICIAN Glam by Richa 615-613-3033 | CAKE Baked in Nashville 615-760-5101 | CATERING Rajbhog Catering 678-924-1440 | DECORATOR Utopian Events 678-570-4443 | DISC JOCKEY DJ Hiren 601-329-3881 | EVENT PLANNER Utopian Events 678-570-4443 | MEHNDI Pratiksha Wasnik 615-346-9323 | PHOTOGRAPHER / VIDEOGRAPHY Zamana Photo & Videography 678-860-2921 | PRIEST Pareshkumar Pathak 214-675-9805 |
---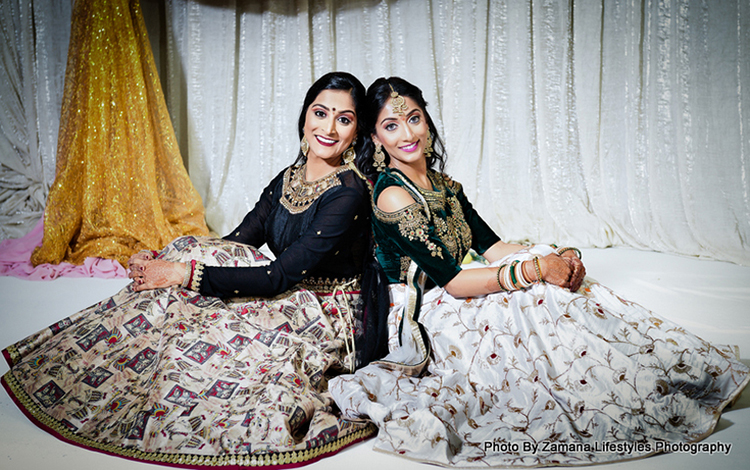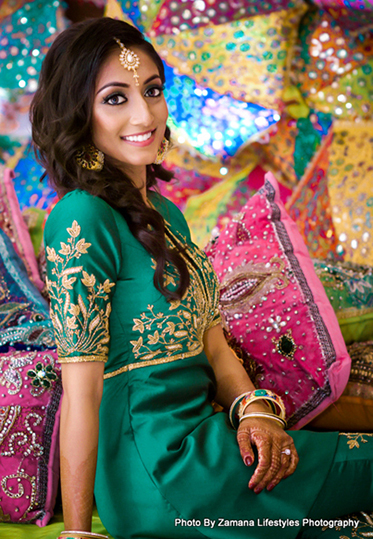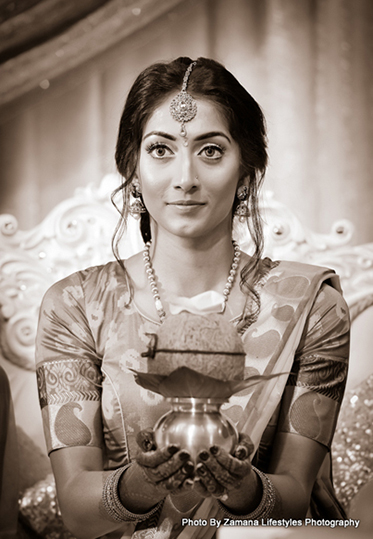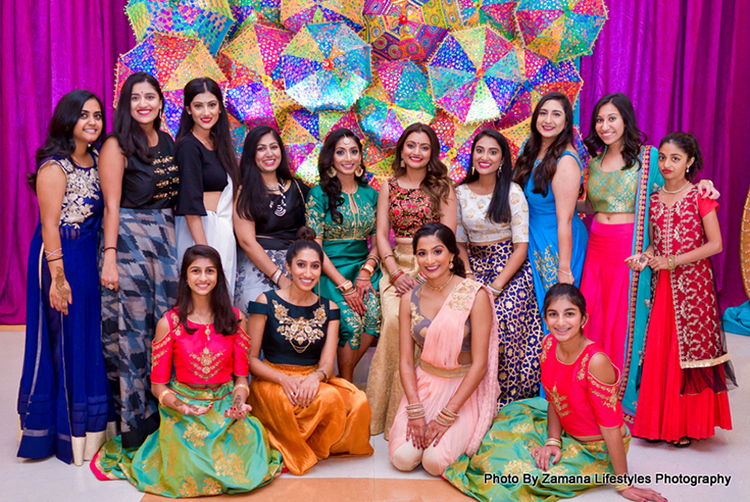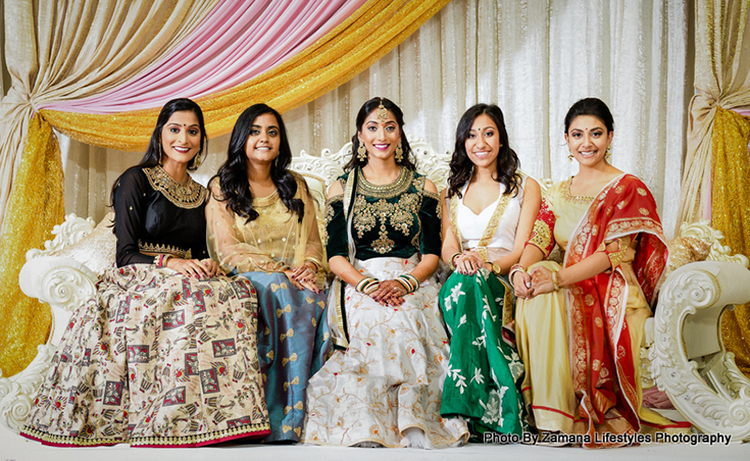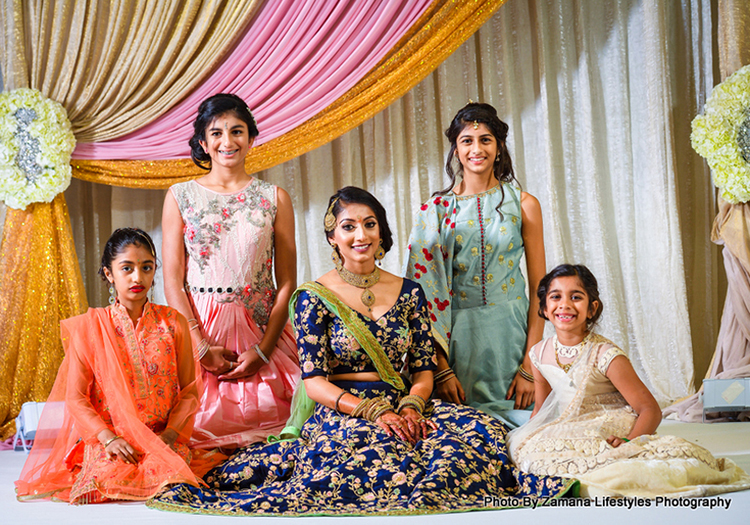 The couple had an indoor daytime wedding, where they followed a traditional color theme of red, cream and gold. Shreya and Sagar chose an open oval-shaped mandap, which was decorated with floral cages lined along pillars that were donned with lotus flowers. A suspended Ganesha done with carnation flowers provided a beautiful backdrop to their mandap. The aisle was one of the best parts of the wedding décor. It was a 2-foot raised platform that was about 60 feet long and was decorated with red rose petals and lined with floating candles.
For the reception, Shreya and Sagar chose a more elegant and modern color theme with touches of black, crème and gold. They used accented bookshelves to provide a backdrop for their stage, which was decorated with floral-shaped cylinder glasses and candles. The centerpieces gave the room a fresh floral feel, complete with cascading flowers, hydrangeas, roses, orchids and Manzanita branches.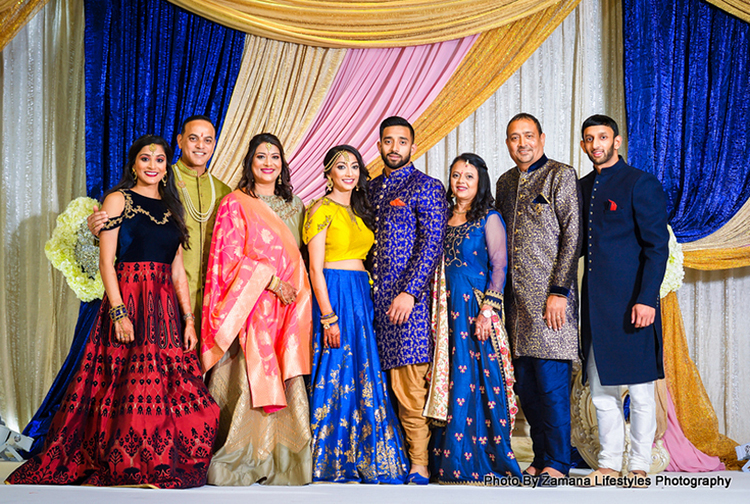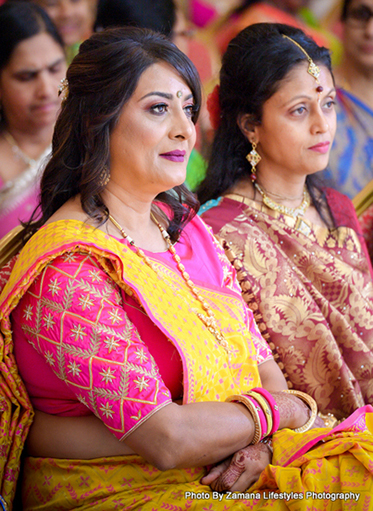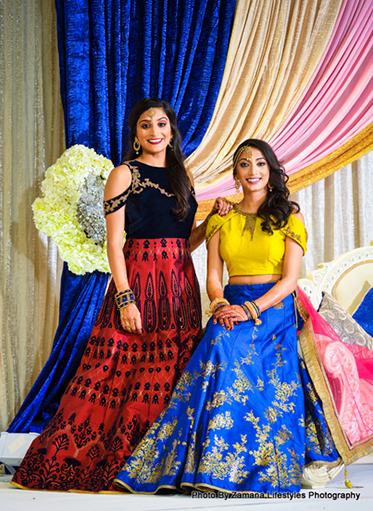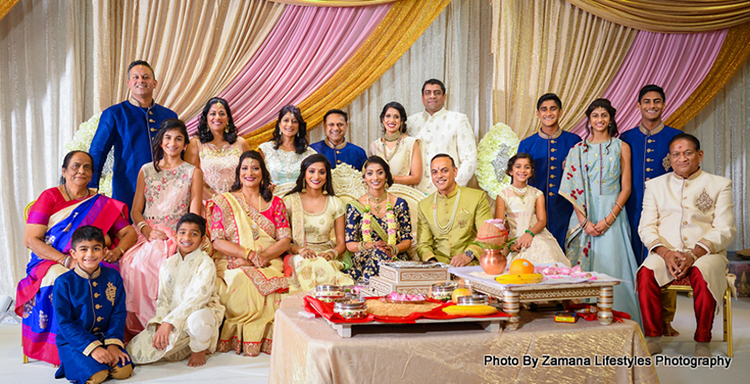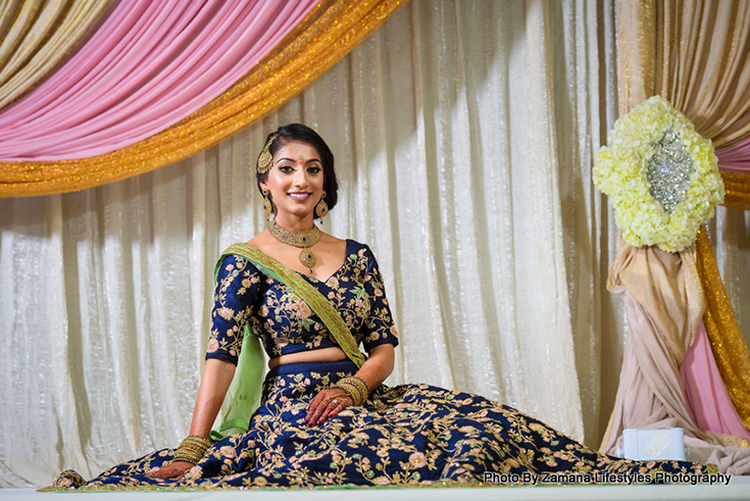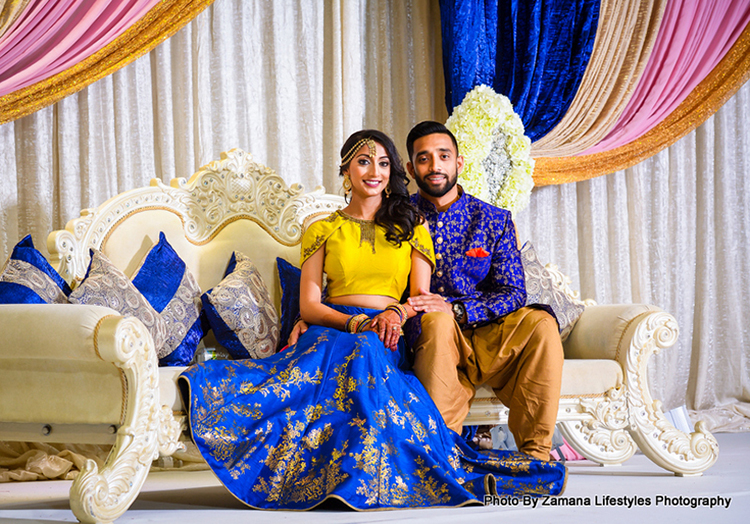 The bride and the groom danced their way into their reception, with their DJ providing them with special lighting effects and Bhangra dance beats. For their first dance, Shreya and Sagar chose country singer Brett Young's "In Case You Didn't Know." Their dance playlist included Punjabi and Bollywood tracks, along with American hits from the 80s and 90s.
What's more? As Shreya has a huge sweet tooth, there was a 32-foot long dessert table at the reception filled with a large variety of Indian and American sweets.