Stephanie and Neal
Through a dating service, medical specialist Neal Bharadwaj and TV producer Stephanie Waters met. They got together the following day and spent time together over the course of the following week. They developed a remarkable chemistry that made them enjoy each other's company and wish to get together frequently. The two started casually dating in February 2019 and began a serious relationship in October of the same year. In March, Neil was eager to pop the question at Stephanie. He went to the Steps at Sunset Cliff in San Diego, the perfect fusion of land and water like this great pair, and bought a ring of her choosing. On time, Stephanie was scheduled to fly to Florida for a four-month job. So, the anxious Neil got down on one knee and asked her lady to marry him. Stephanie happily replied, Yes."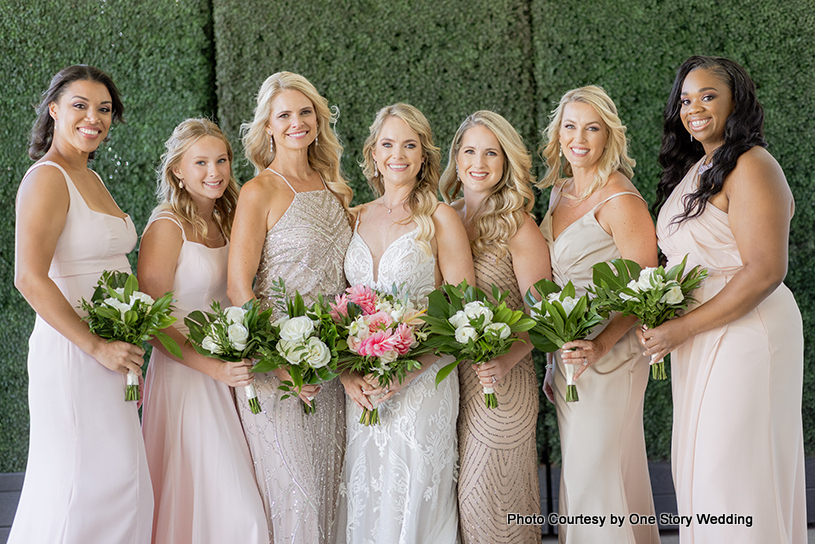 The moment to tie the knot then arrived. The 17th and 18th of September 2022 were chosen as the dates. They eventually settled on the Pasea Hotel in Huntington Beach, California, after looking at over 40 sites. They wanted a beach wedding because they are both fervent Vitamin Sea fans. Their wedding planners handled everything with ease, and the entire celebration had a tropical theme. At a modest, private welcome meal for immediate relatives to meet the bride's and groom's families, they celebrated the bridal and family Mehndi. On the beach was where the Haldi Ceremony was held. All 150 guests attended a welcome celebration that combined the rehearsal dinner, Lady Sangeet, and a mehndi party.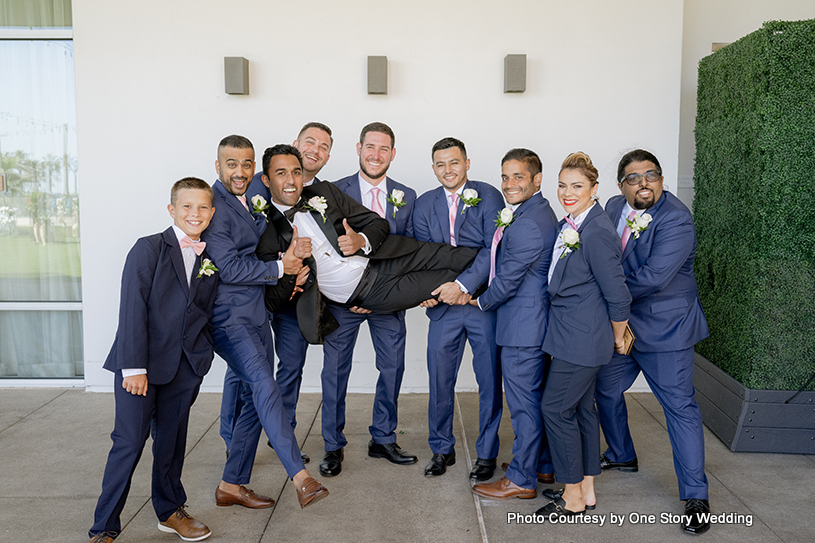 ---
BANQUET HALLS Pasea Hotel & Spa 855-622-2472 | Indarra Huntington Beach 714-374-0008 | BEAUTICIANS Dreavmakeup 310-408-2544 | CATERING Adya OC 714-533-2392 | CAKE Baba Sweets 818-883-5825  | DECORATOR Chez Rose Floral Designs & Wedding Decor 714-603-6228 | EVENT PLANNER Opal Event Planning & Design 805-975-6294 | INVITATIONS Fab Unique Designs 714-345-8626 | MEHNDI Beauty by Rachana 909-239-0039 | MUSICIAN 3D Sounds 888-454-0299 | PHOTOGRAPHER / VIDEOGRAPHY One Story Wedding 562-972-0888 | MJP Cinema 760-617-3990
---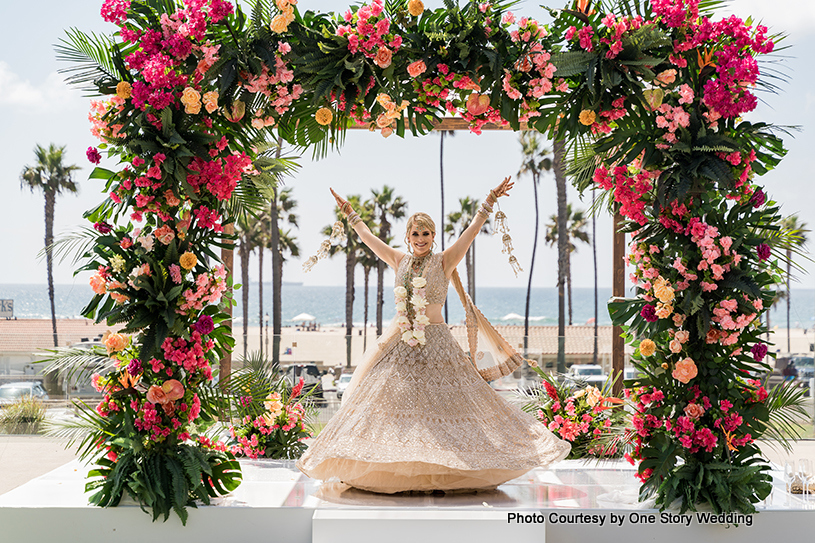 The American wedding was in the afternoon on 18; the Indian wedding was in the morning on 17. Both ceremonies took place outside. Indian weddings included predominantly Bollywood music, with the bride entering to Ve Maahi-Kesari and the husband entering to Honey Singh's Dil Chori. The catchy song Pehli Nazar Mein from the movie Race was played during the garland exchange. Wedding Qawalli—Bombay Dreams was played as the couple was pronounced husband and wife. In American weddings, there are various musical and song themes. Sharp Dressed Man by ZZ Top was the entrance music for the groom. The Forest Gump Theme by Alan Silvestri was played for the bridesmaids and bridal parties, and it was also played for the ring bearer and flower girls. Canon D was played when the bride entered the room, and then All Shook Up by Elvis was played to honor the couple's marriage proclamation. With dancing performances, the groom playing the dhol, and a violin recital during cocktail hour, the reception also had a tropical theme. Everything went according to the couple's hopes and plans. The first time they both saw each other in wedding clothes, it was a captivating experience for them both. It was an experience that defied description—a magical moment that will live on as one of their most treasured shared memories.