Trupti and Patrick
Trust, mutual respect, compassion and a deep love of Star Wars are the cornerstones of Trupti and Patrick's relationship. They met in July 2012 and quickly bonded over stories and trivia about Star Wars lore. Despite their diametrically different backgrounds and cultures, Trupti and Patrick became compatible due to their respect and appreciation for their differences and each other's cultures.
The next step became apparent with the couple adopted a puppy together. Being parents to the adorable but more-than-a handful puppy in their lives made them realize the resilience and stability of their relationship. So, in a modest kitchen, over a sink, Trupti and Patrick proposed to each other. No drama, no kneeling, and no ring, just an honest, heartfelt vow to love and cherish each other for the rest of their lives.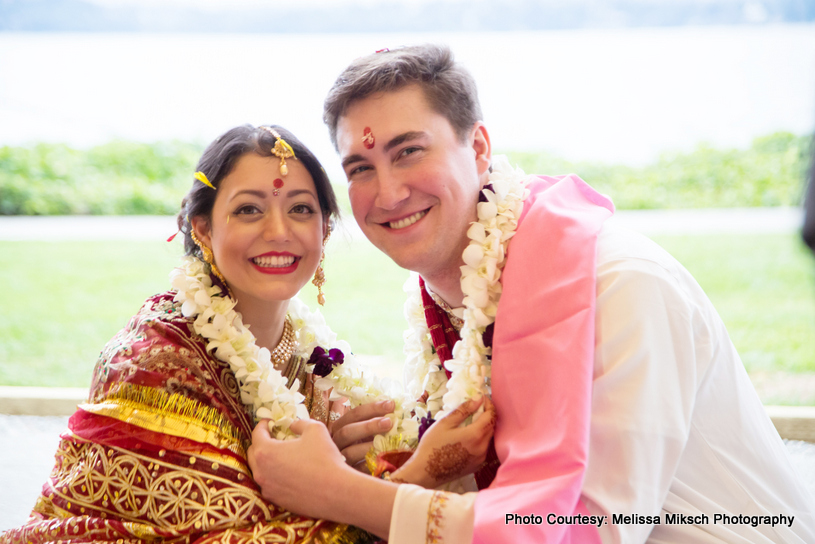 Trupti and Patrick chose to seek the help of a wedding planner to coordinate their "East meets West" inspired wedding. Trupti and Patrick's wedding celebrated both their cultures with a mehndi party for the women and a rehearsal dinner as well as pre-wedding rituals.
The wedding ceremony featured purple and orange flower decor and a few creative elements from Star Wars. At the Woodmark Hotel in Kirkland, Washington, the groom arrived in a white sherwani. Bollywood songs played in the background, while Trupti mesmerized all in her bridal outfit. As she walked in wearing a beautiful light orange saree, embroidered red veil, and green bangles, Patrick was bowled over by her beauty, charm, and elegance. The duo tied the knot as per the Hindu rituals.
Western pop music played in the background as the first dance kicked off the start of the reception. The newlyweds embraced each other and danced to "All You Need is Love" from the album Love Actually. The happiest day of their life segued from dancing to the cutting of the cake, and a scrumptious dinner. Guests and newlyweds alike celebrated on the dance floor into the evening.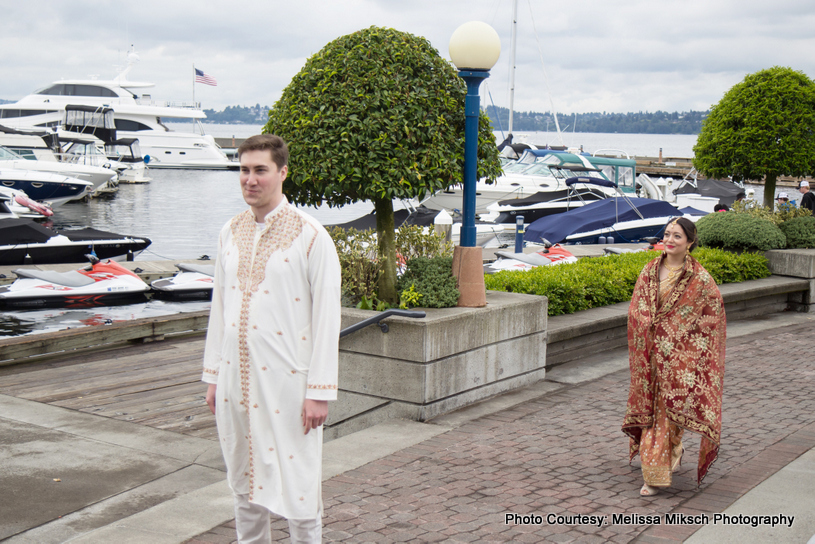 ---
BANQUET HALLS The Woodmark Hotel 425-822-3700 | BEAUTICIANS-COSMETICIAN Emerald City Hair Studio LLC 206-499-7933  | EVENT PLANNER Eventful Moments LLC 425-760-9093 | FLORIST Flora d Amor 425-293-0919 | MEHNDI Avani Henna 214-329-0318 | MUSICIAN Otto Olson 425-750-4111 | PHOTOGRAPHER Melissa Miksch Photography 360-430-1883
---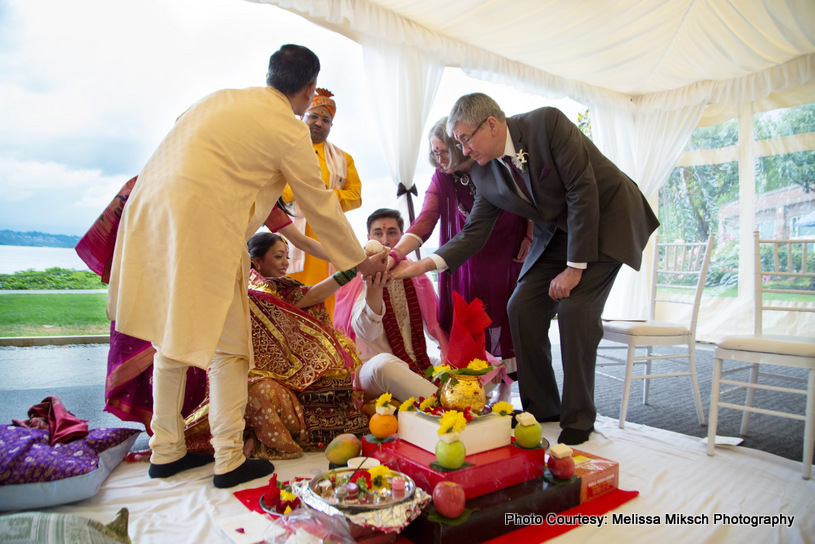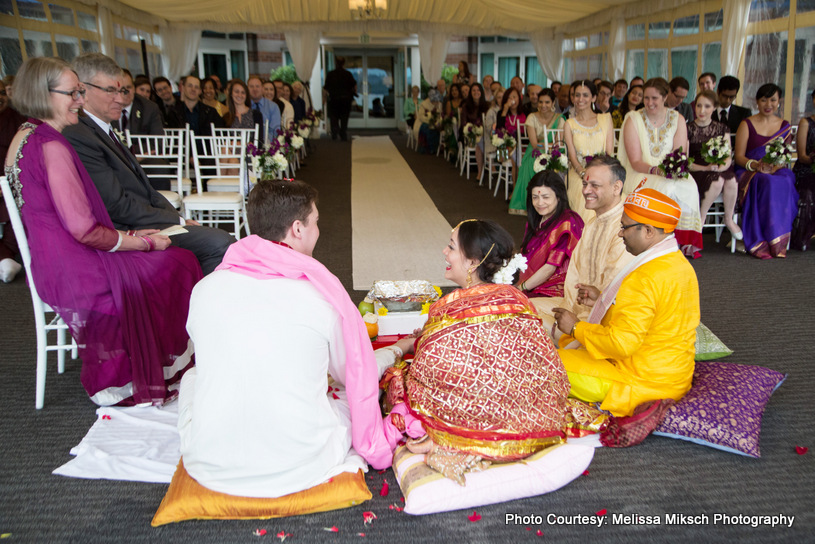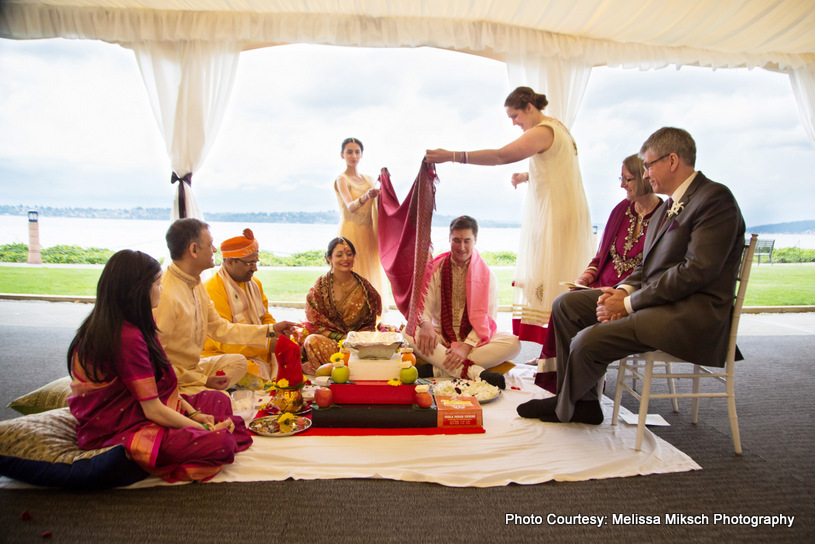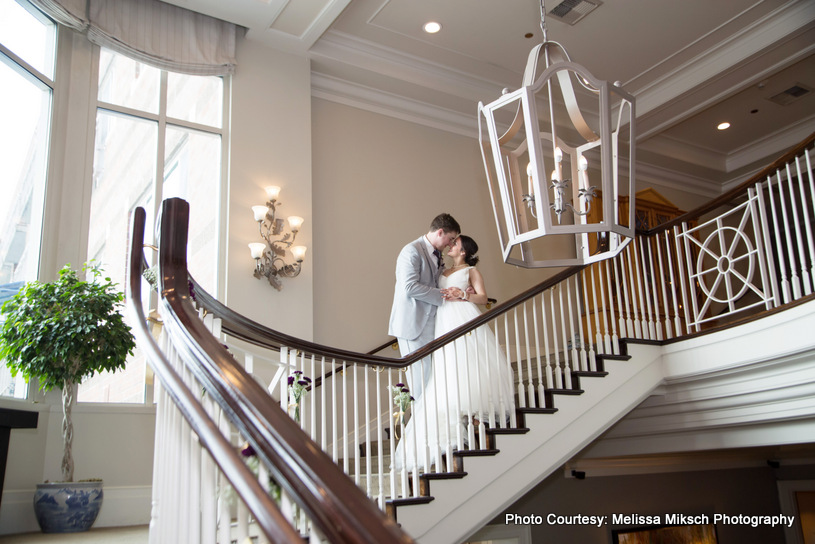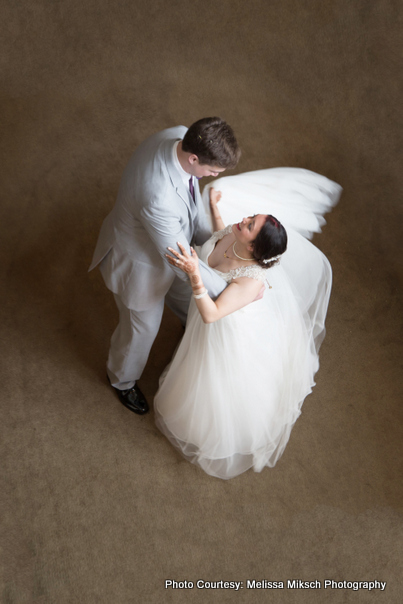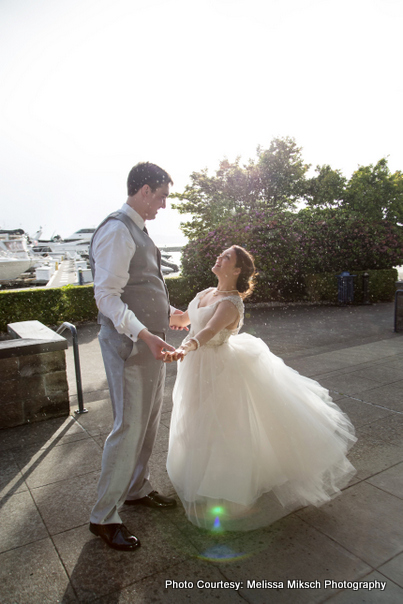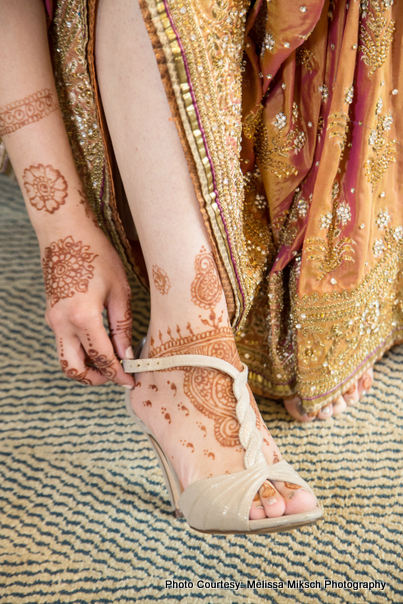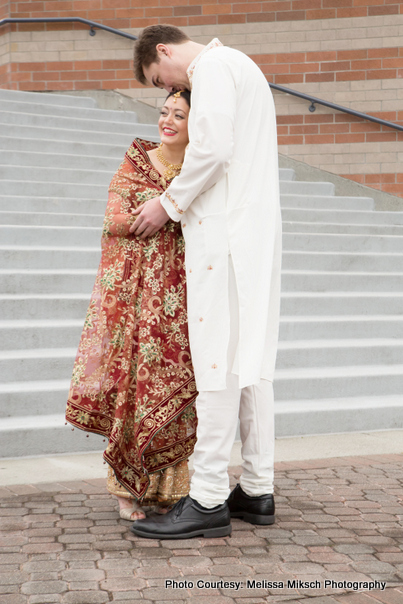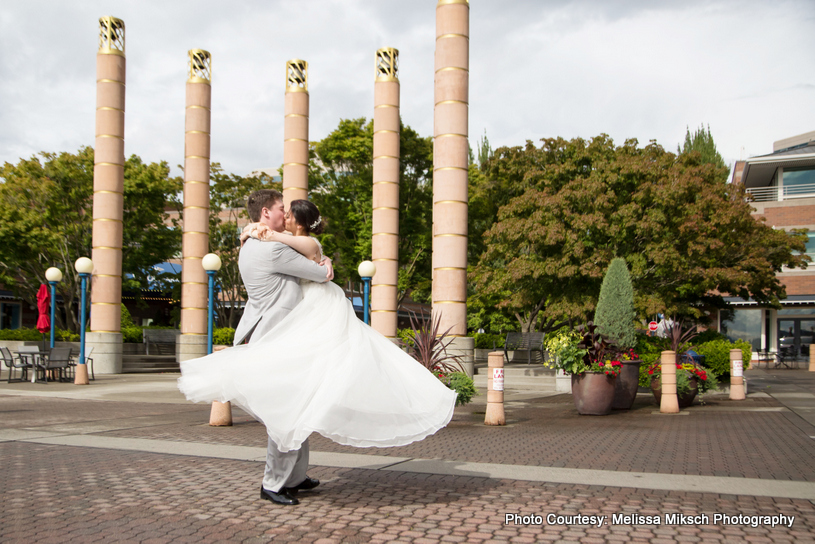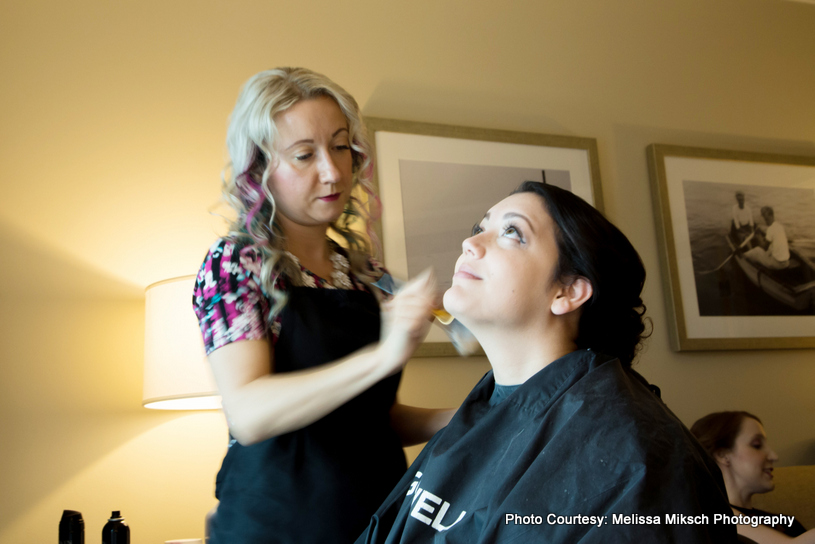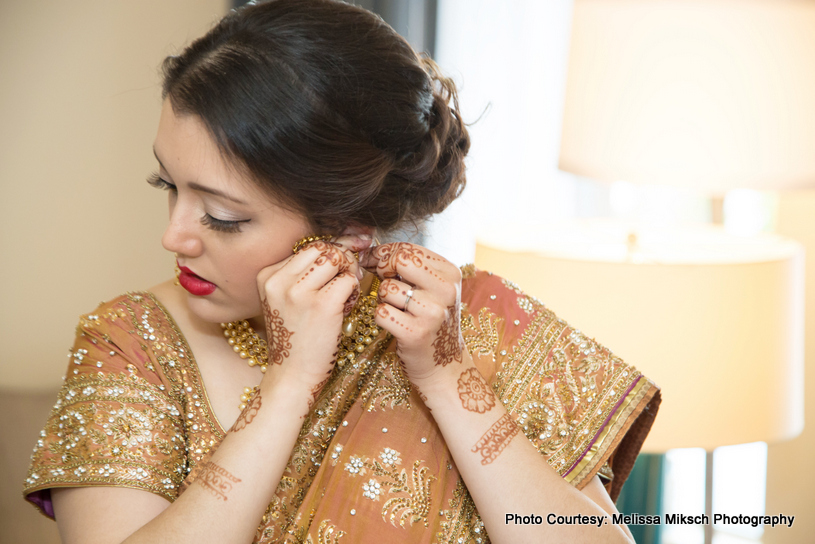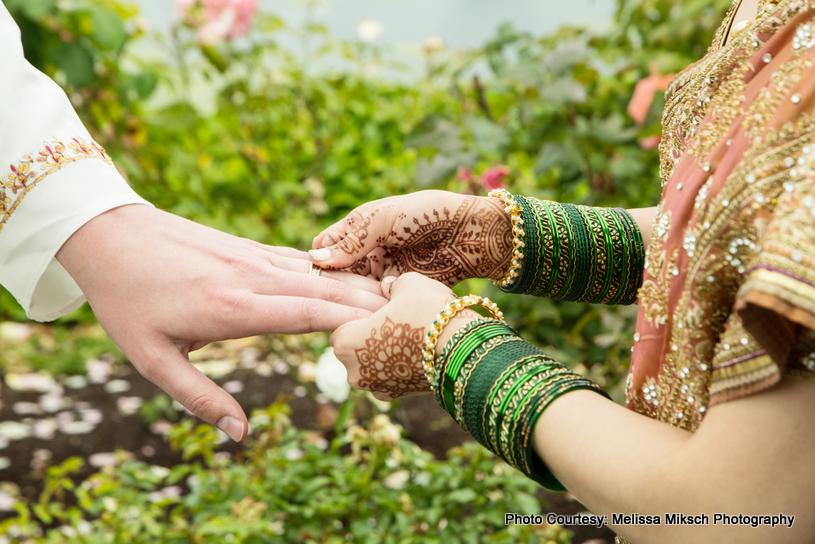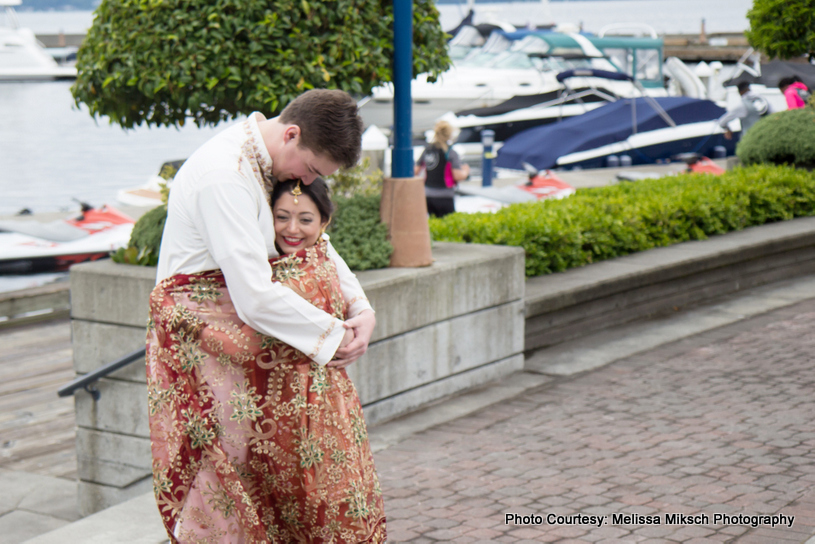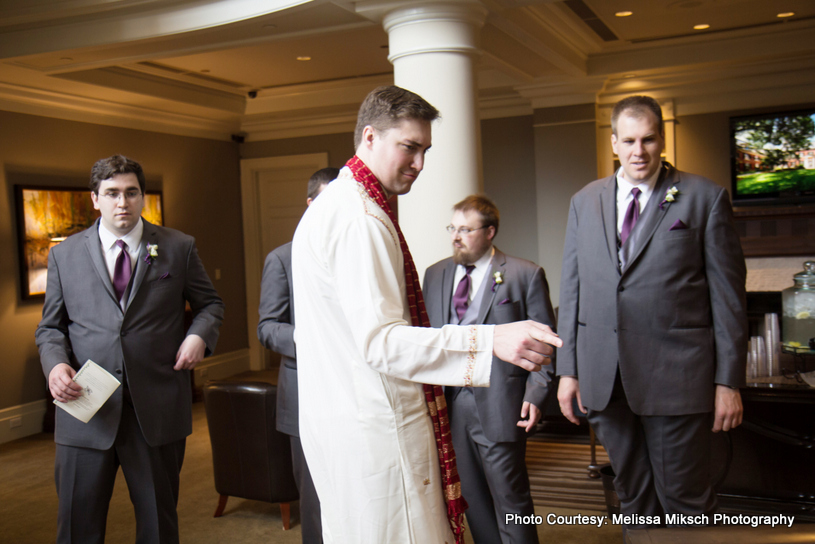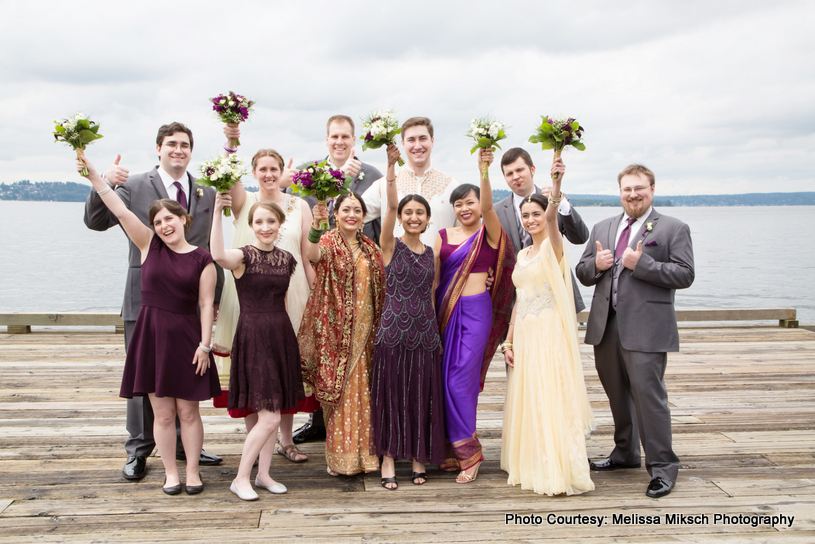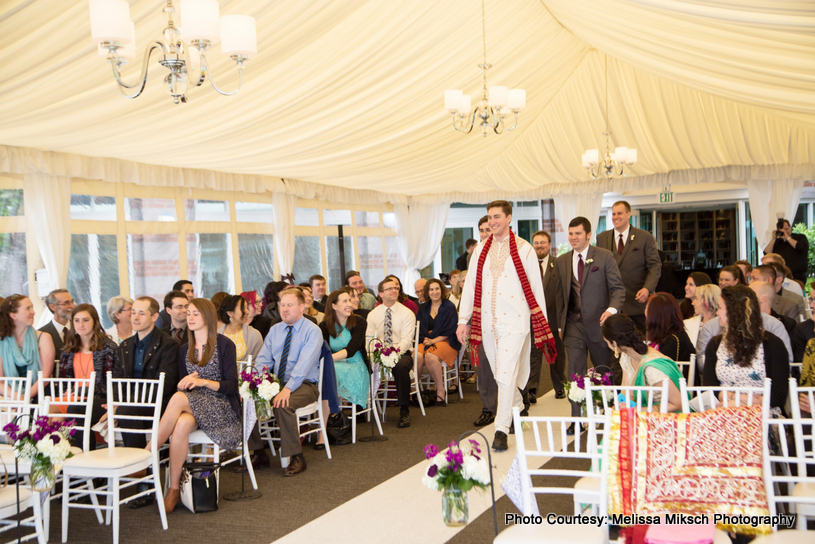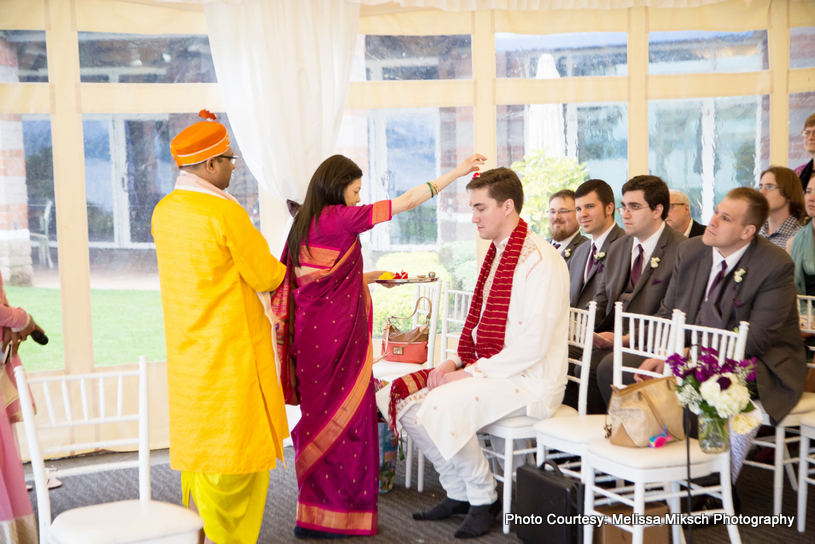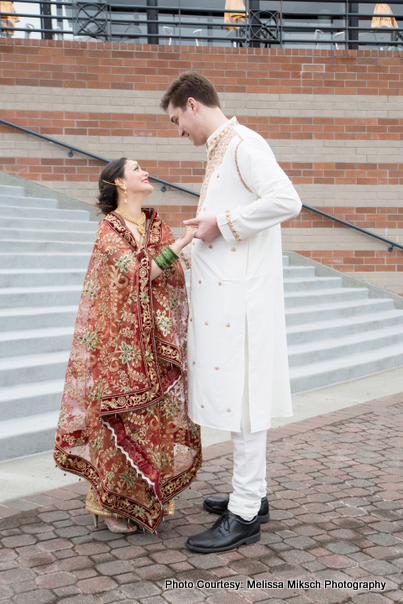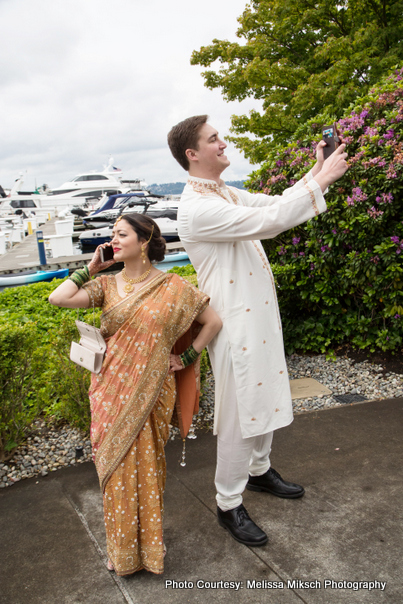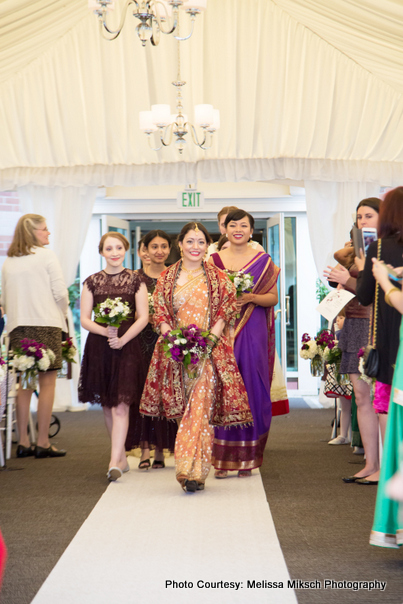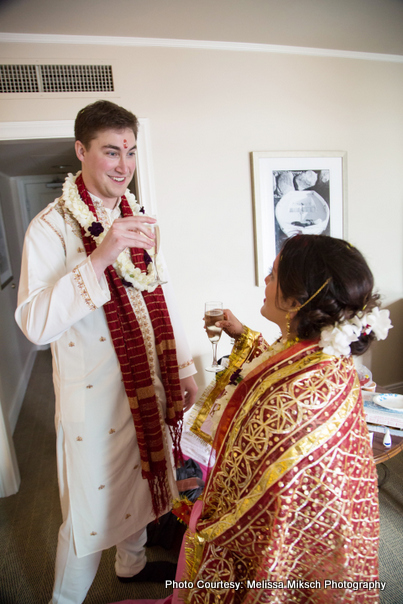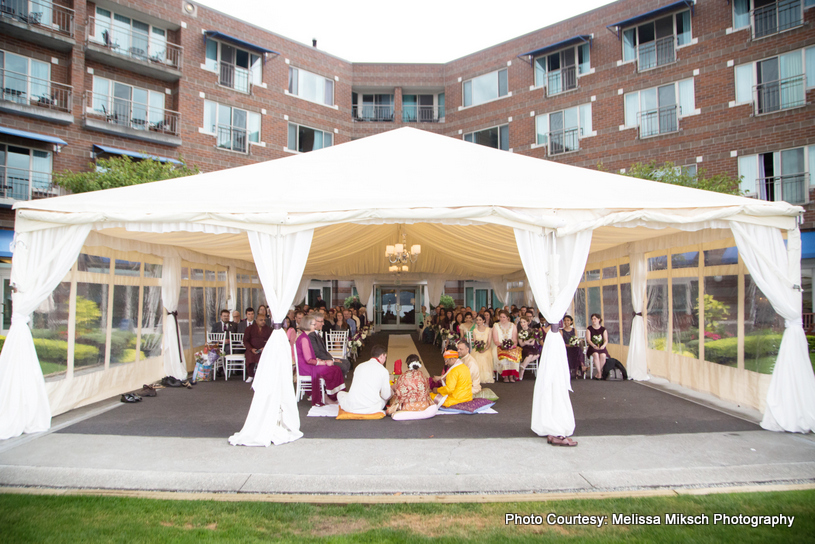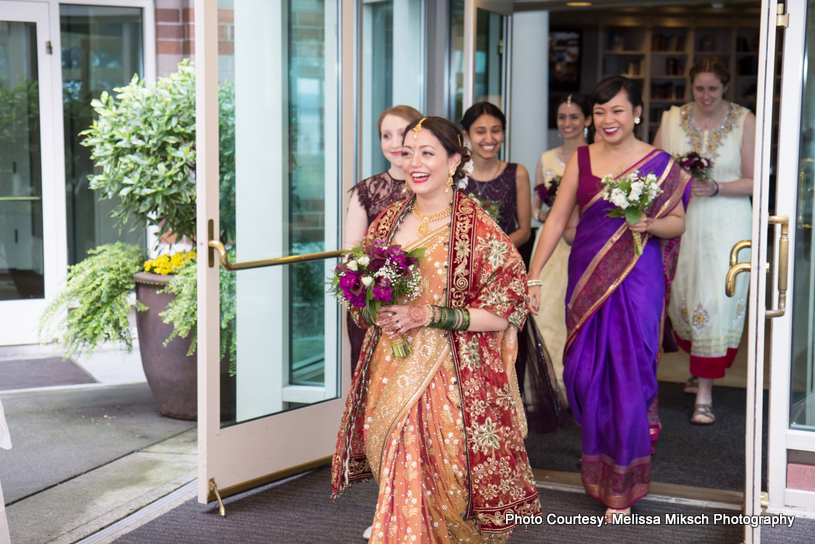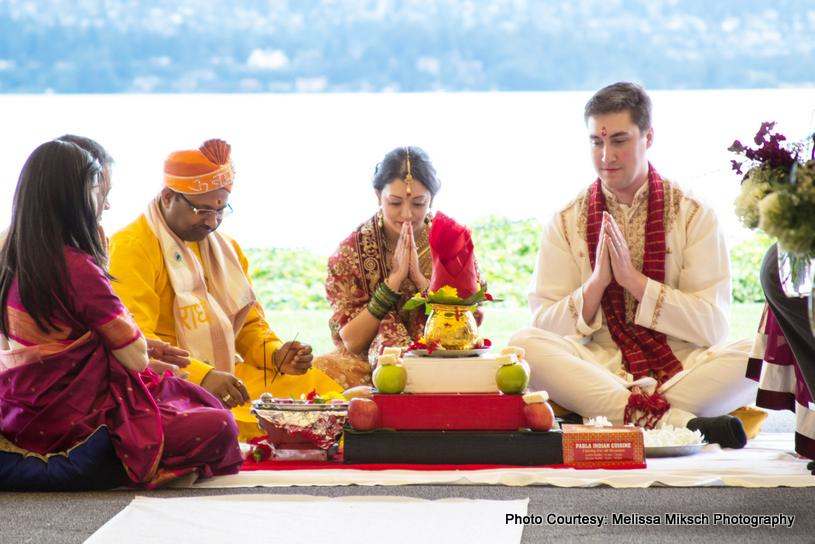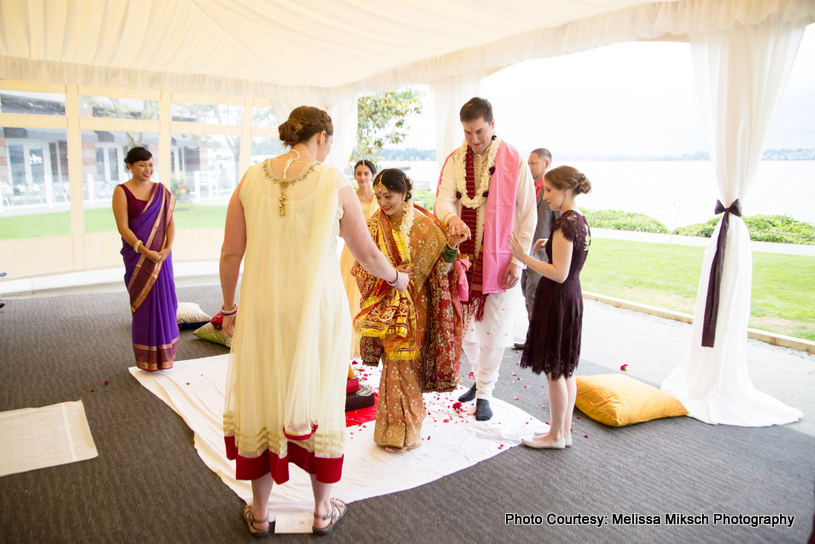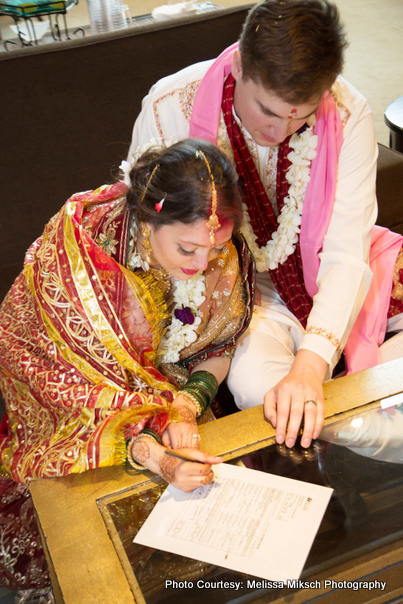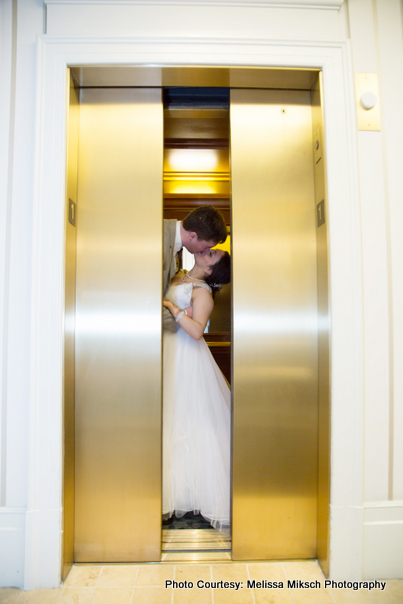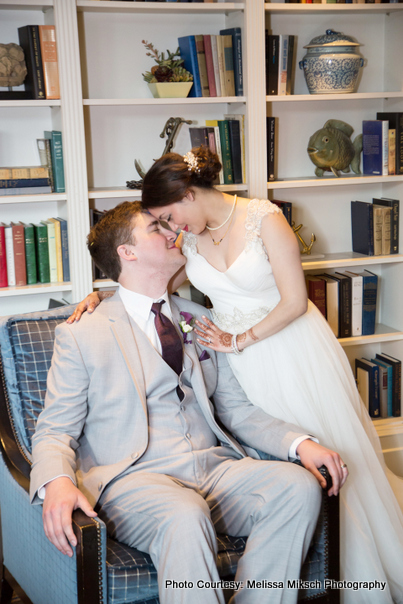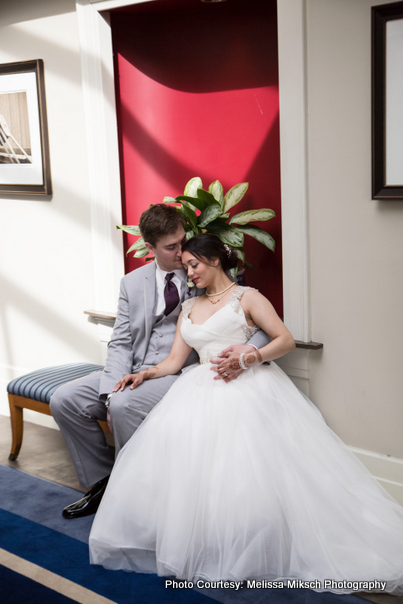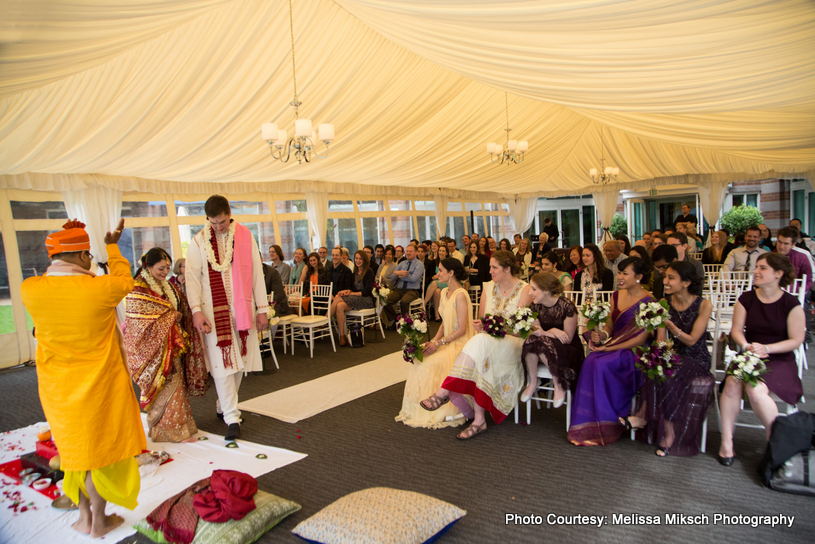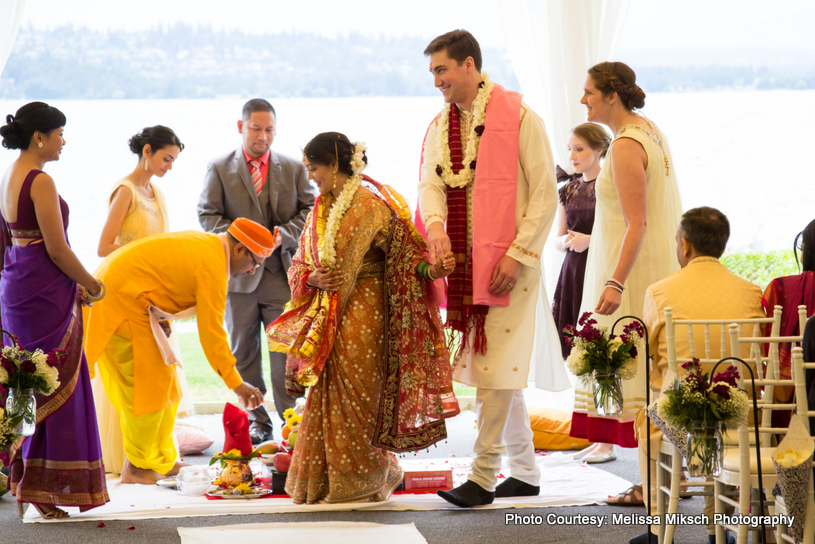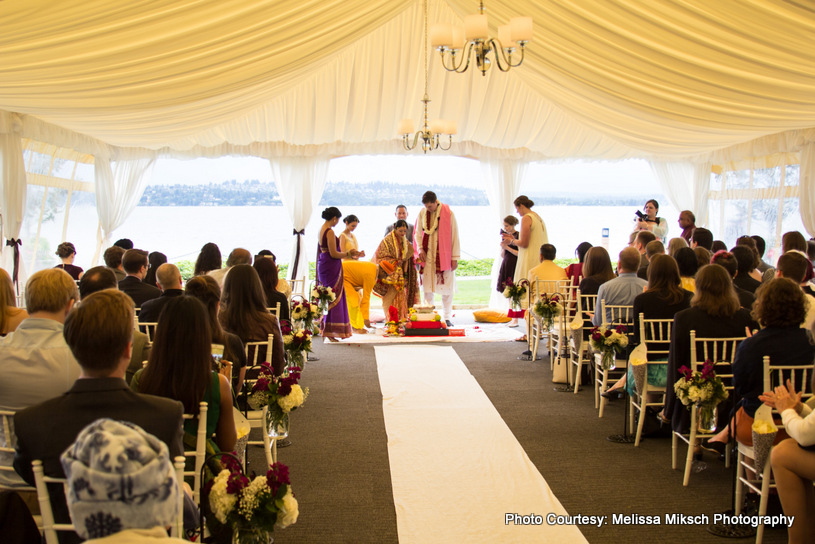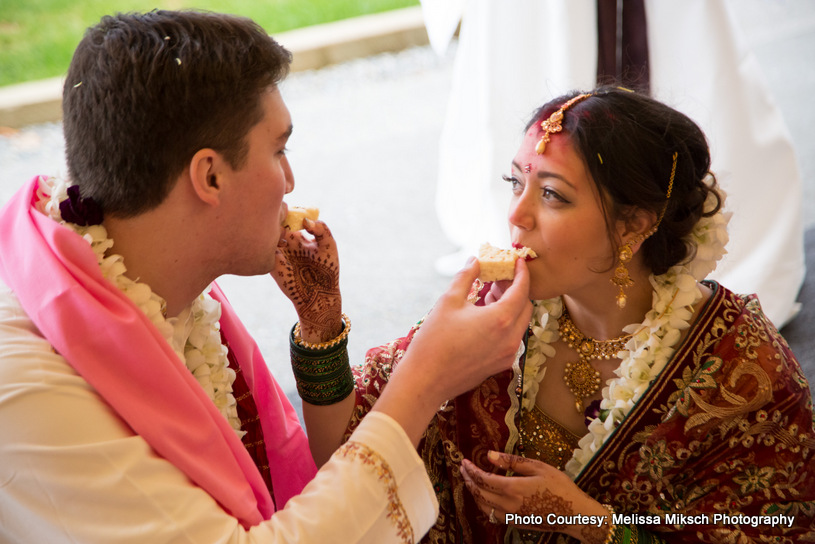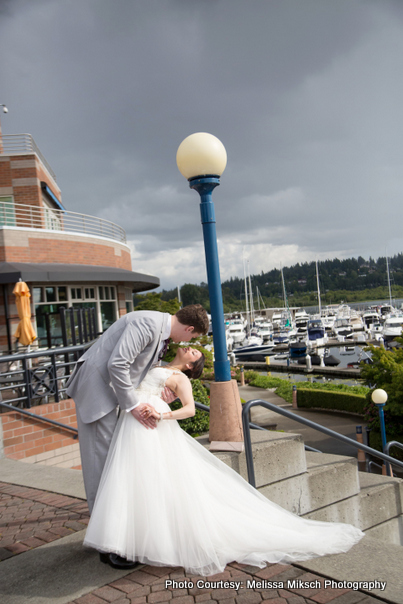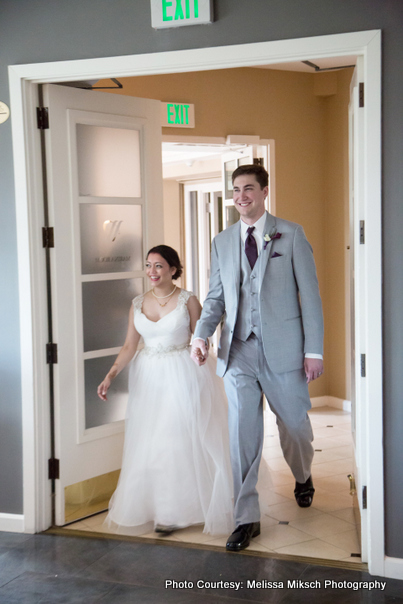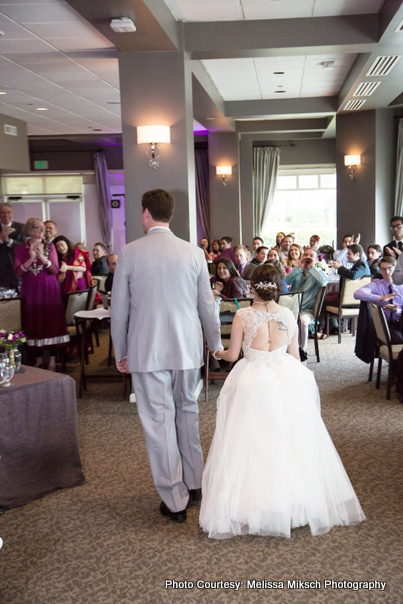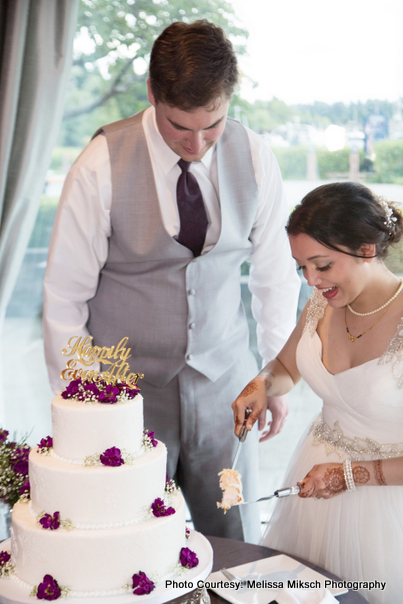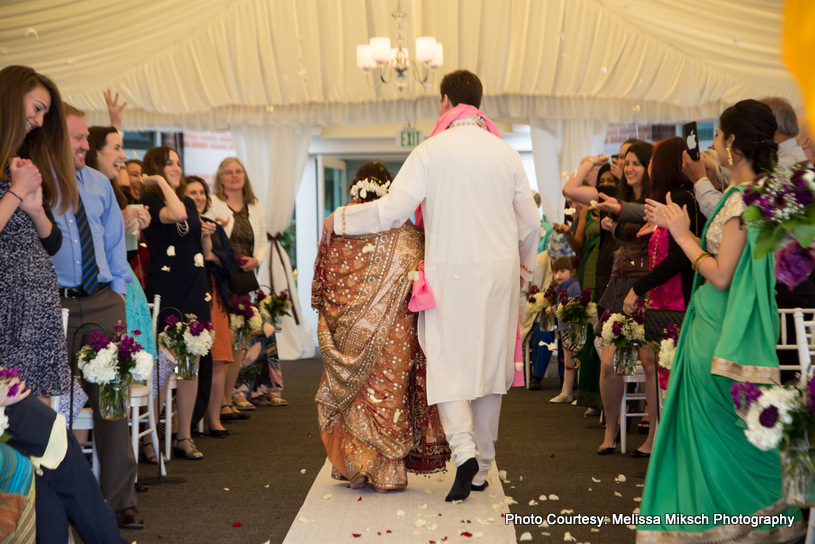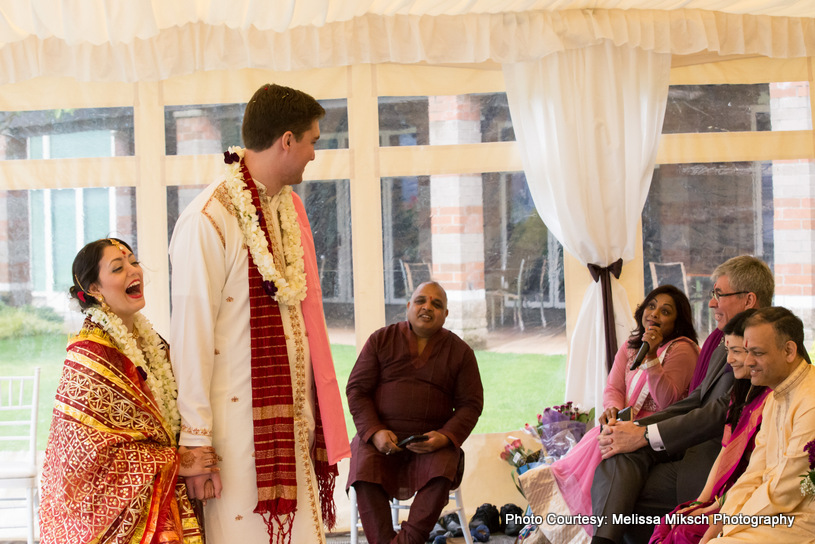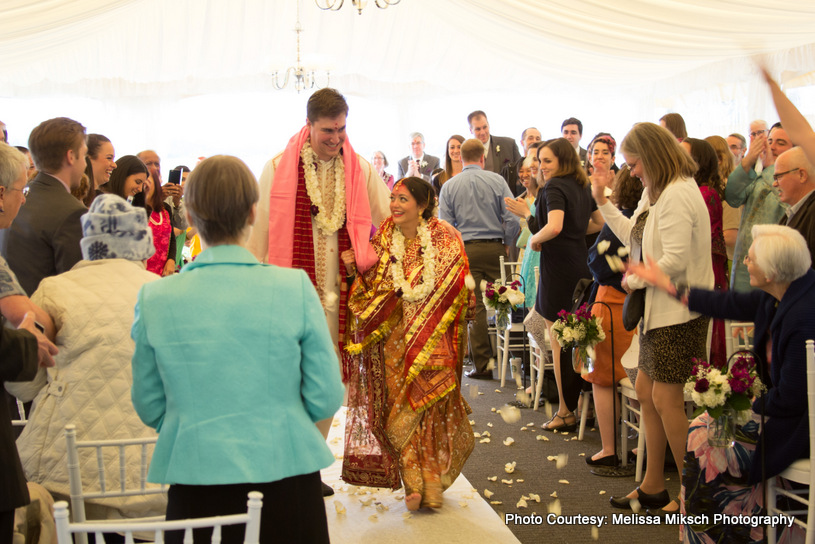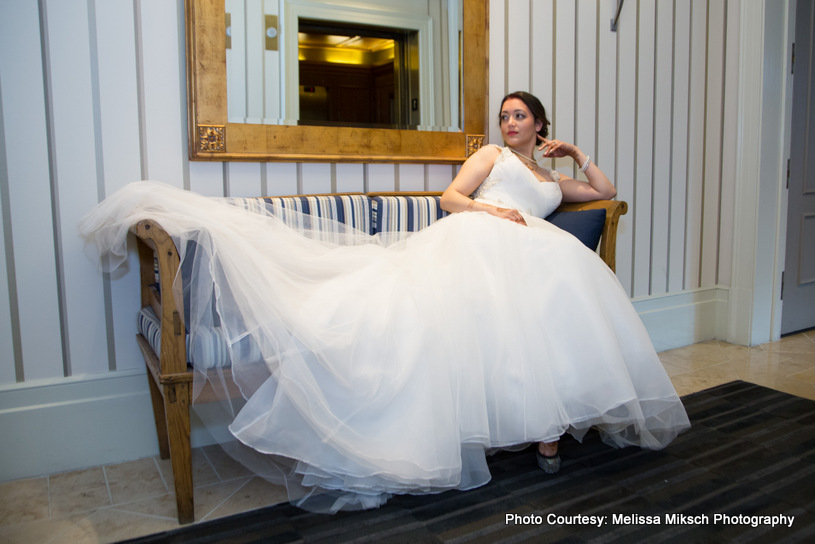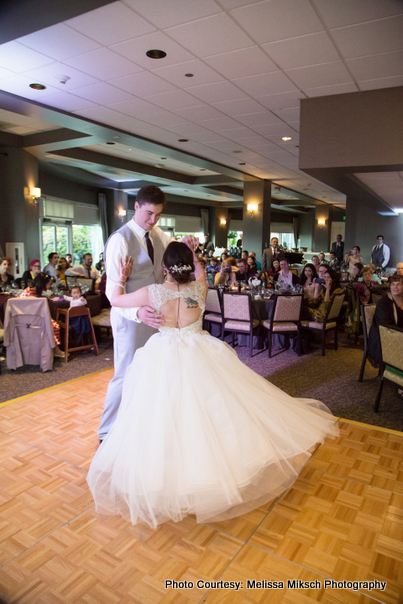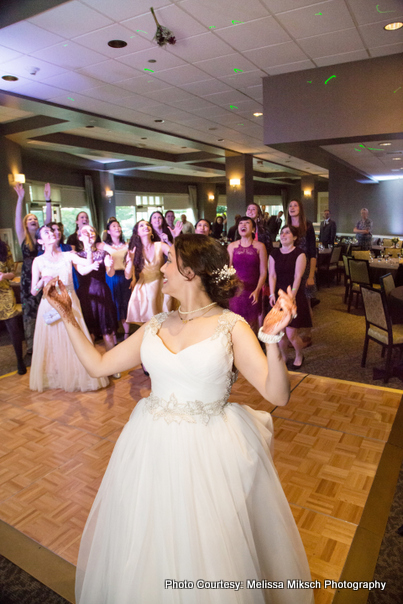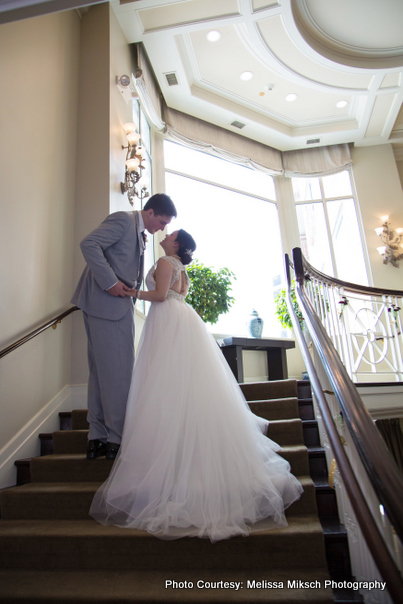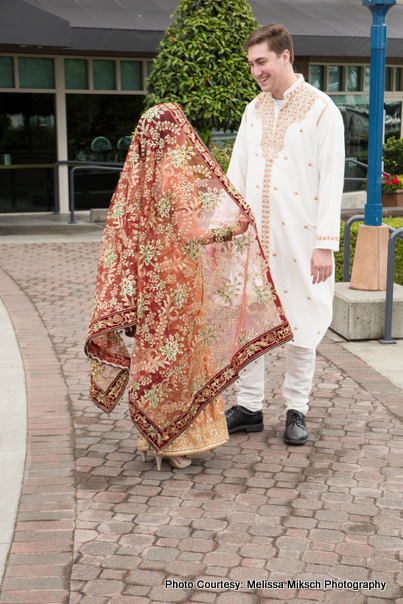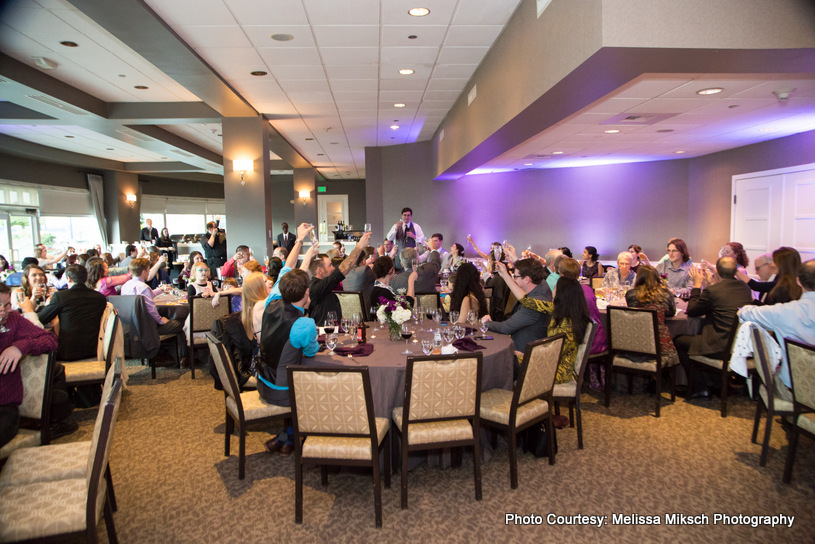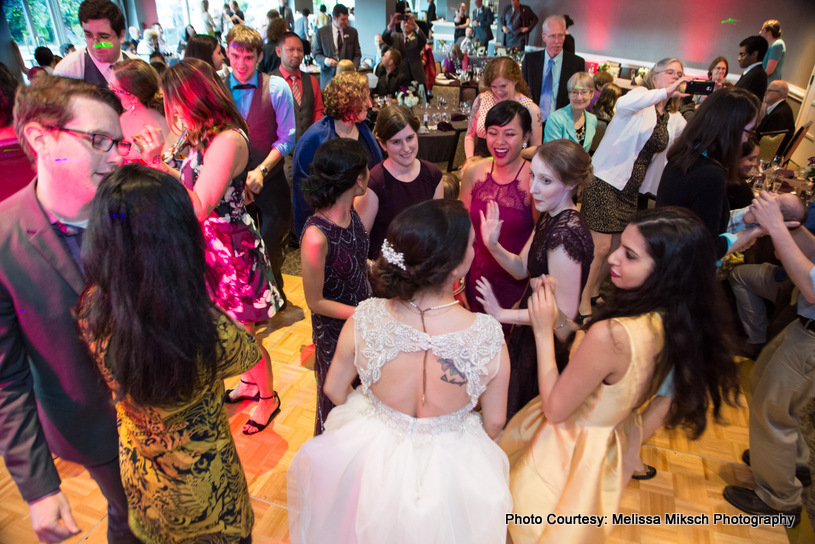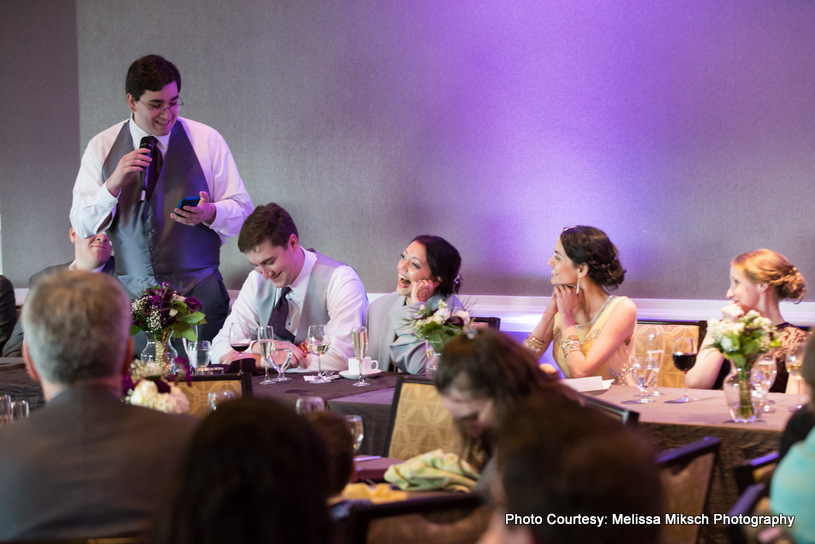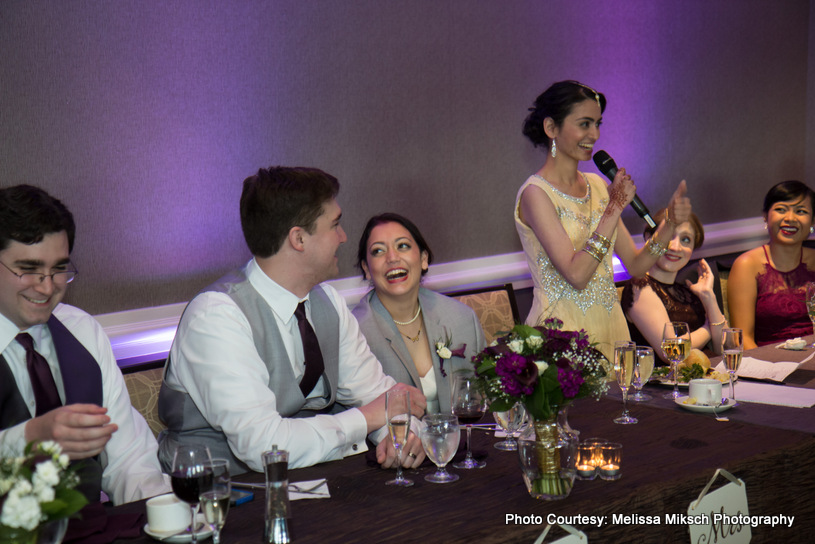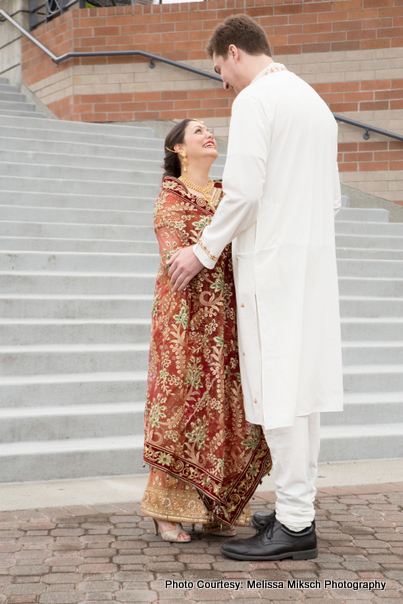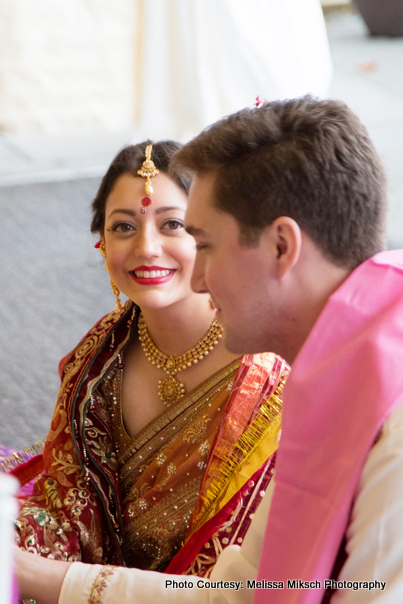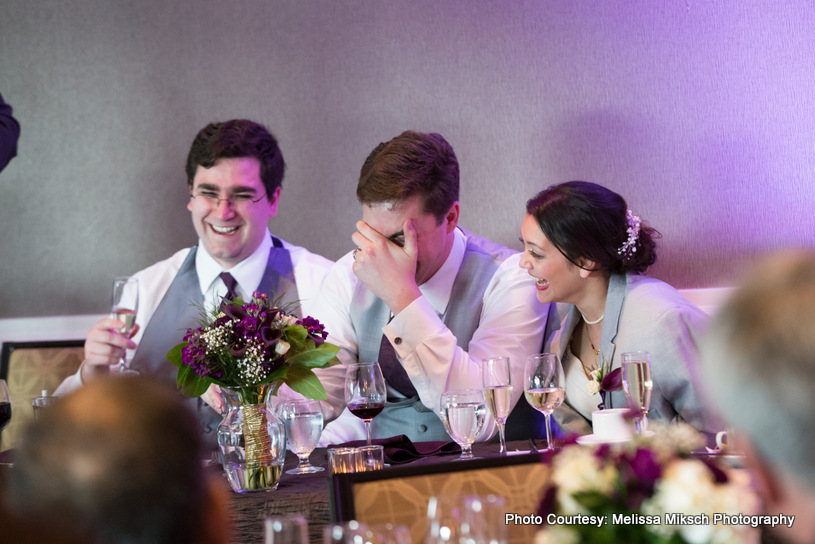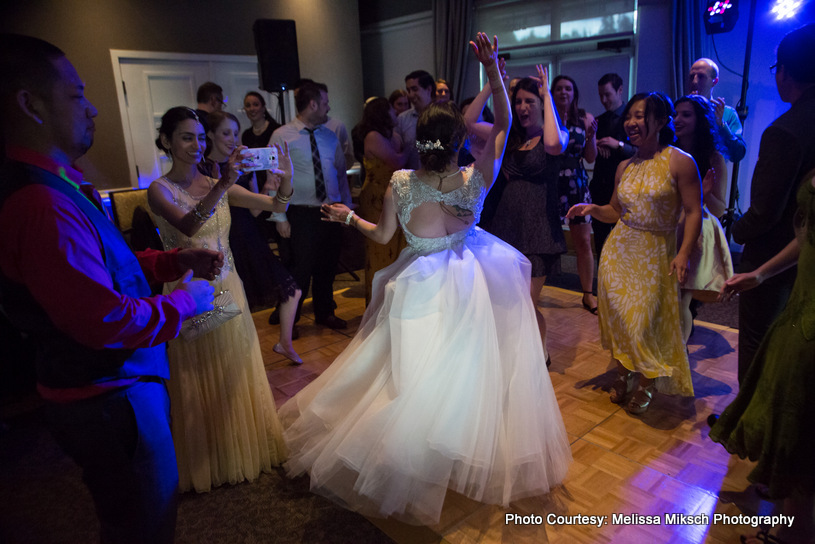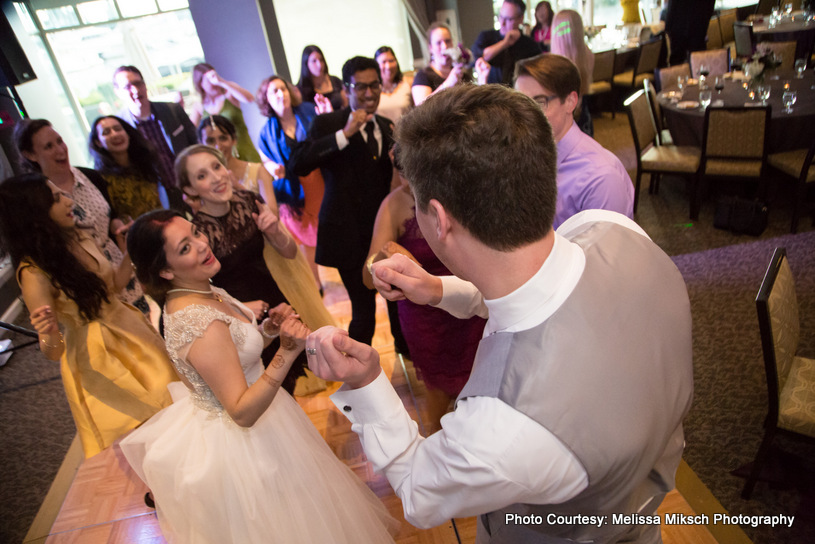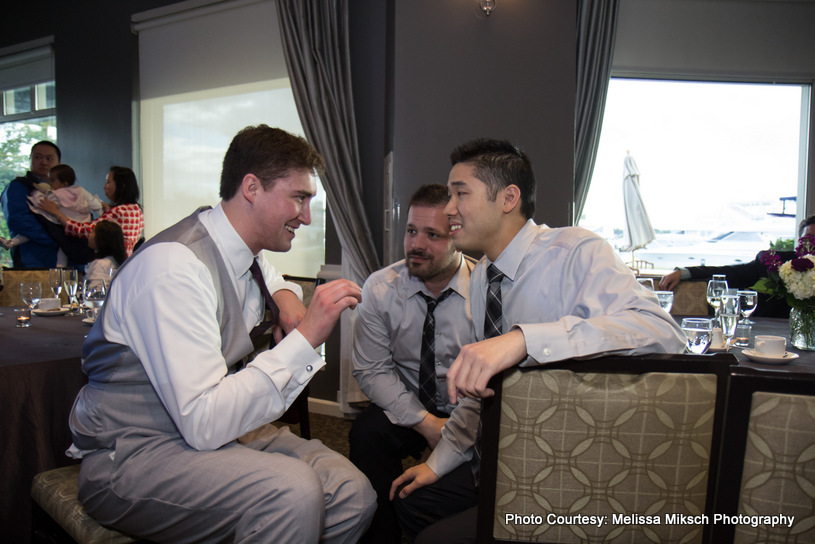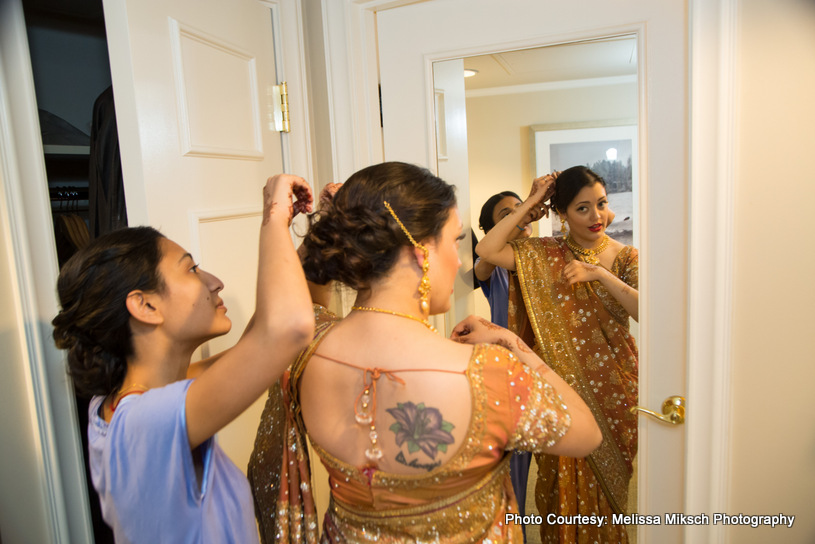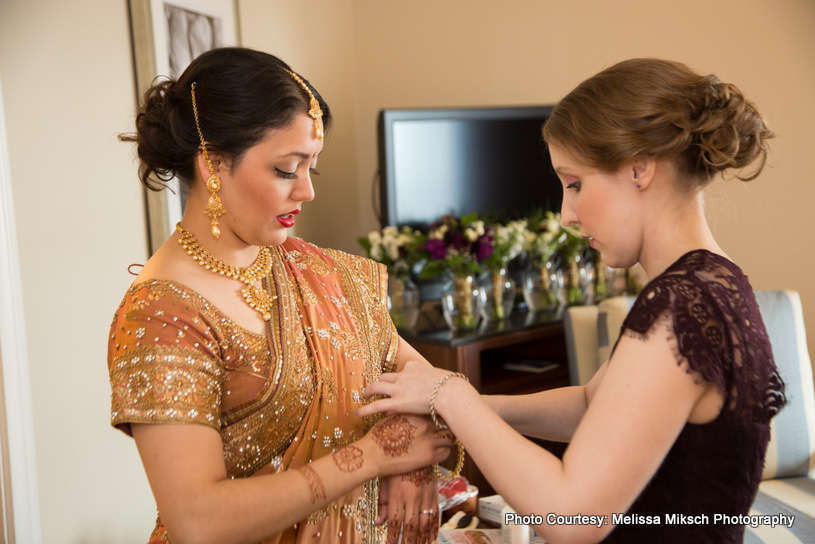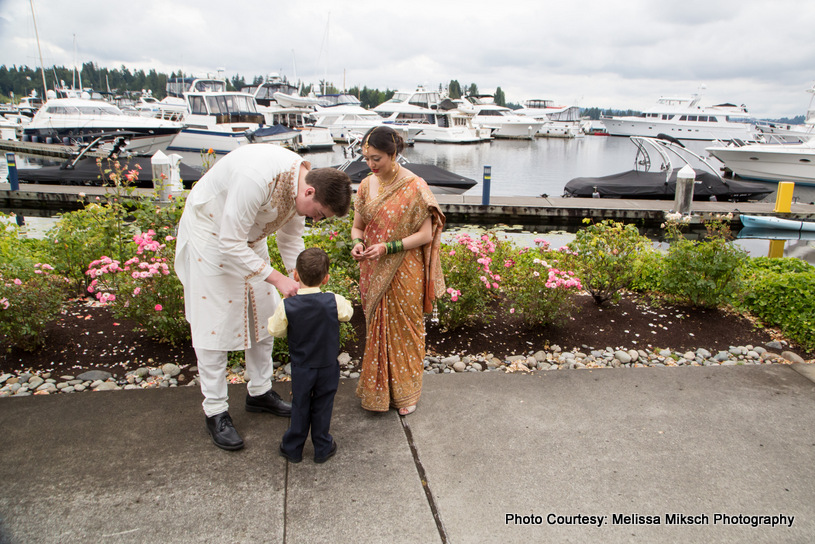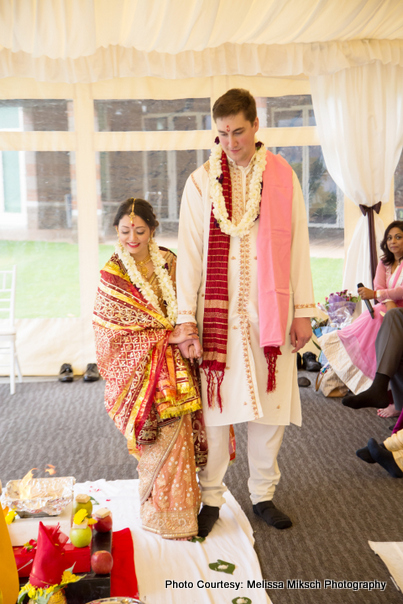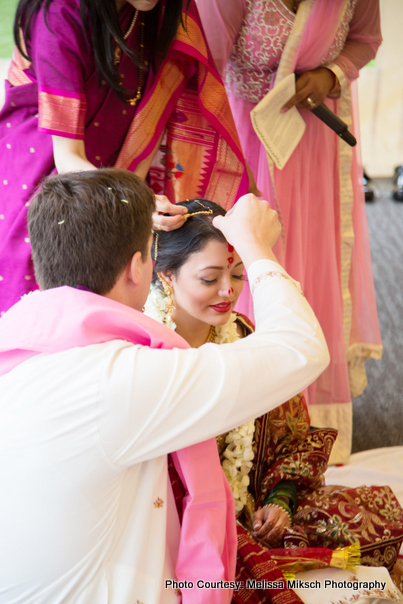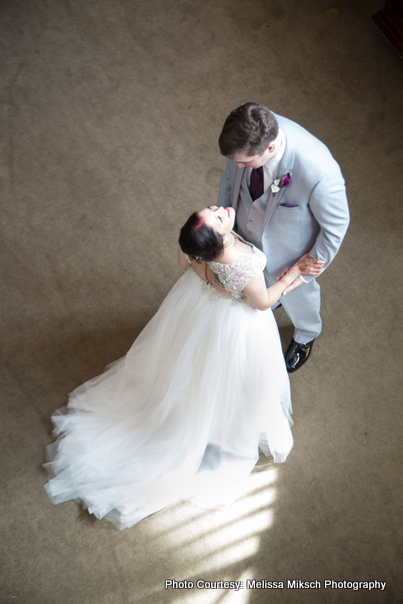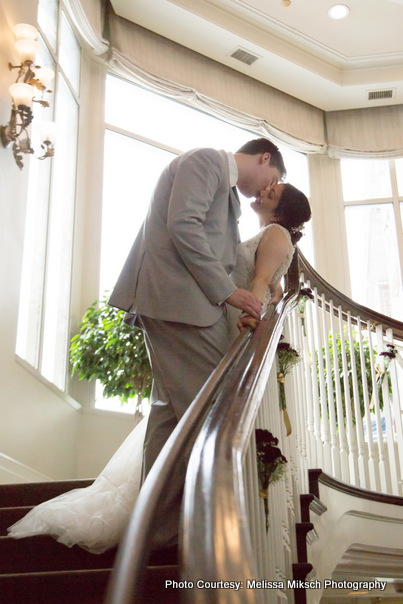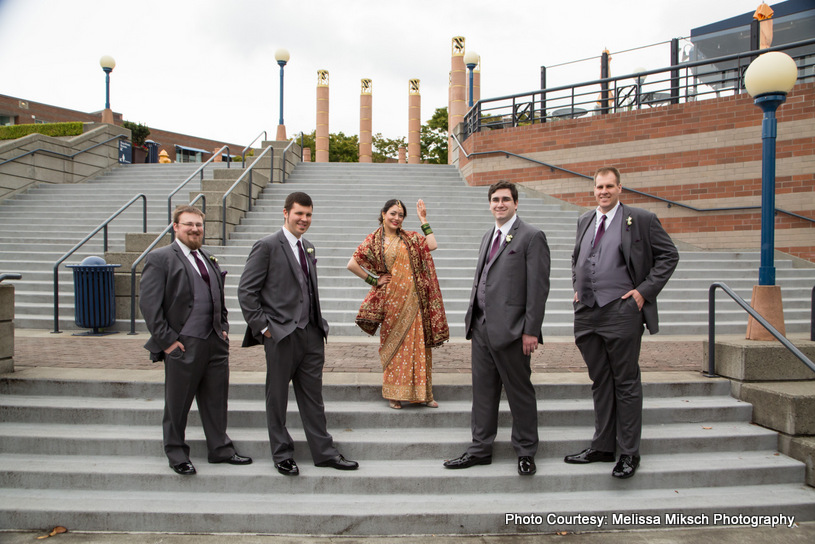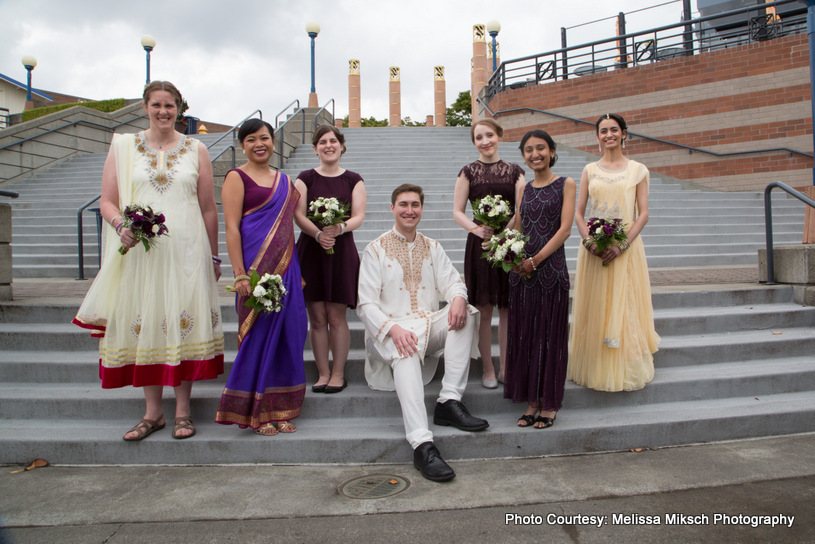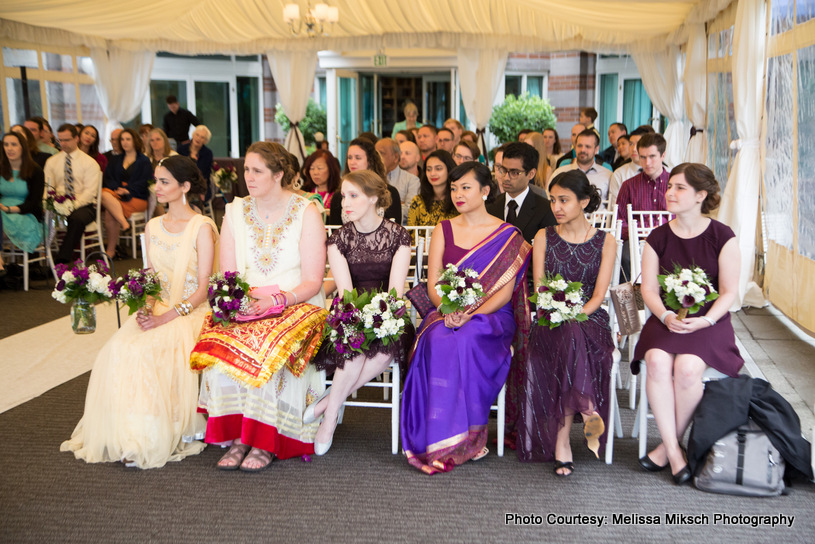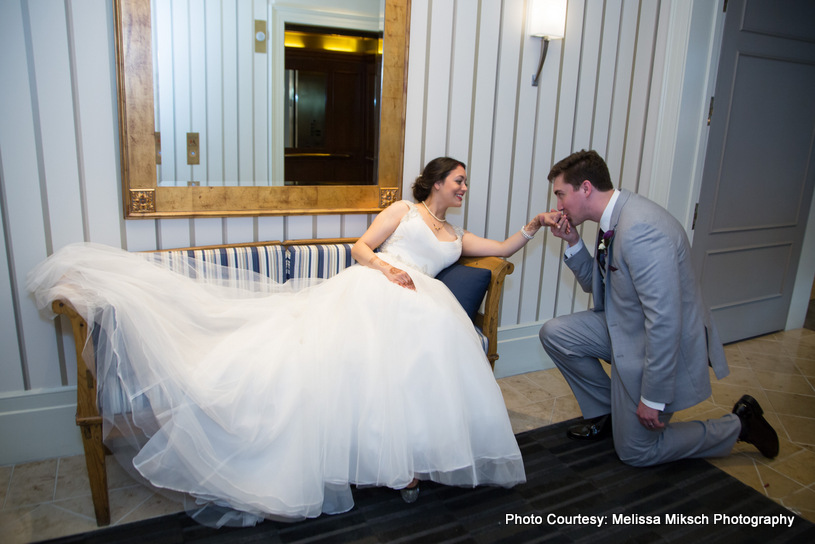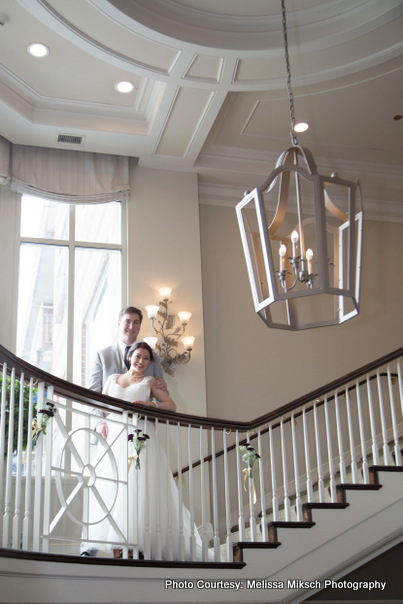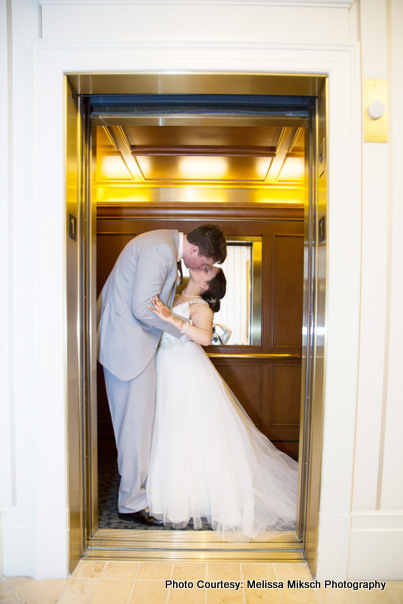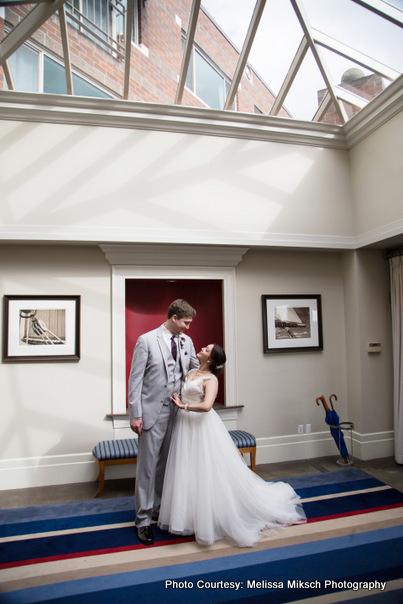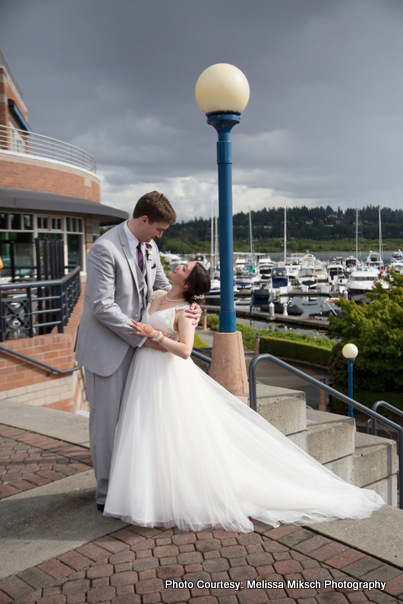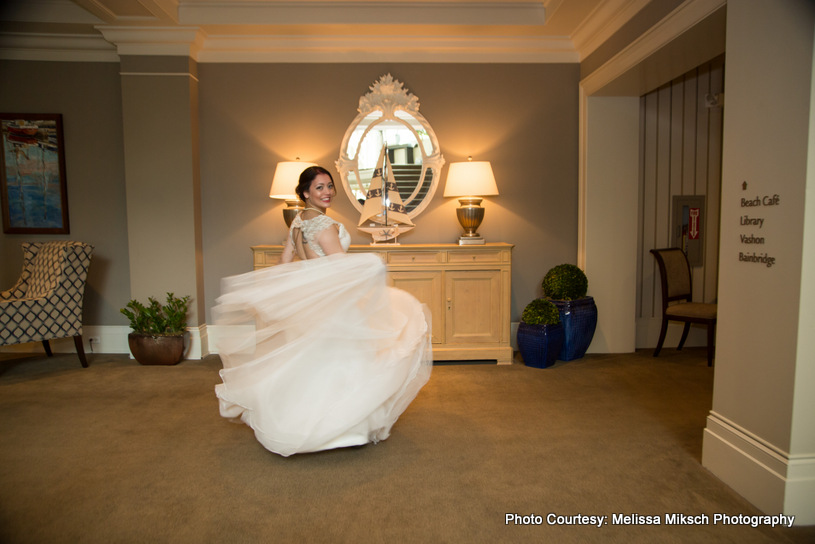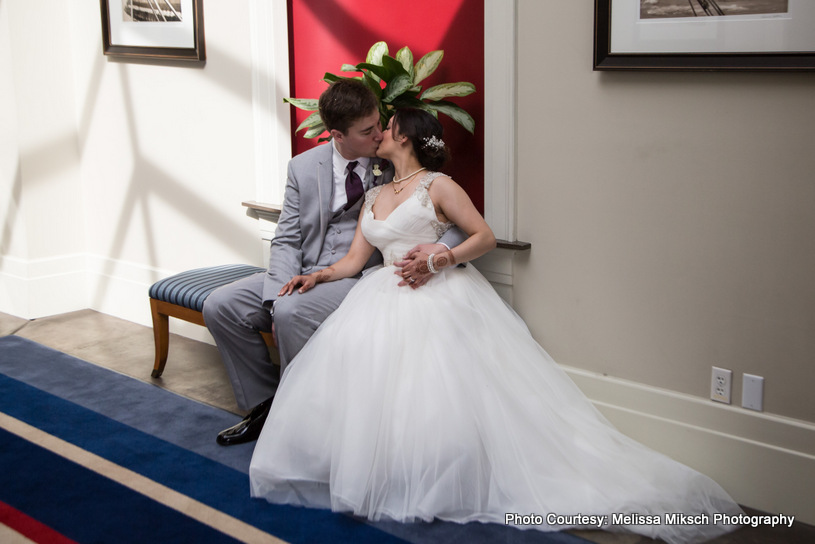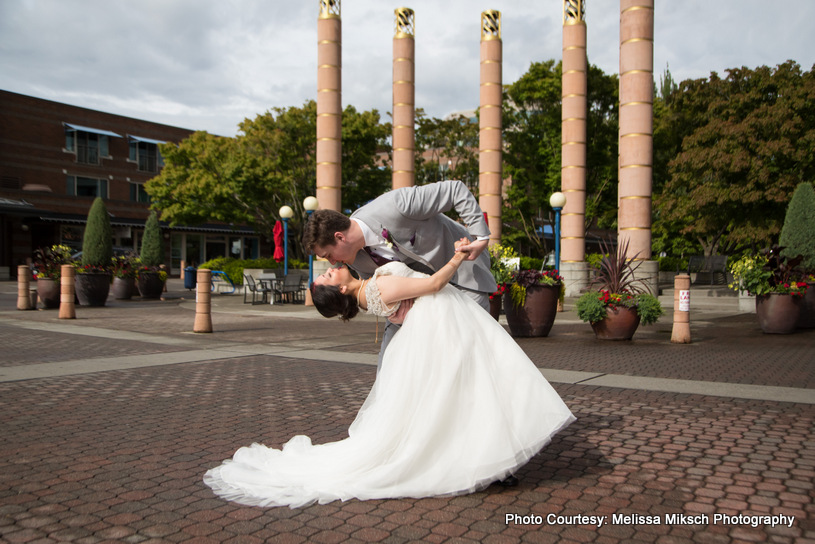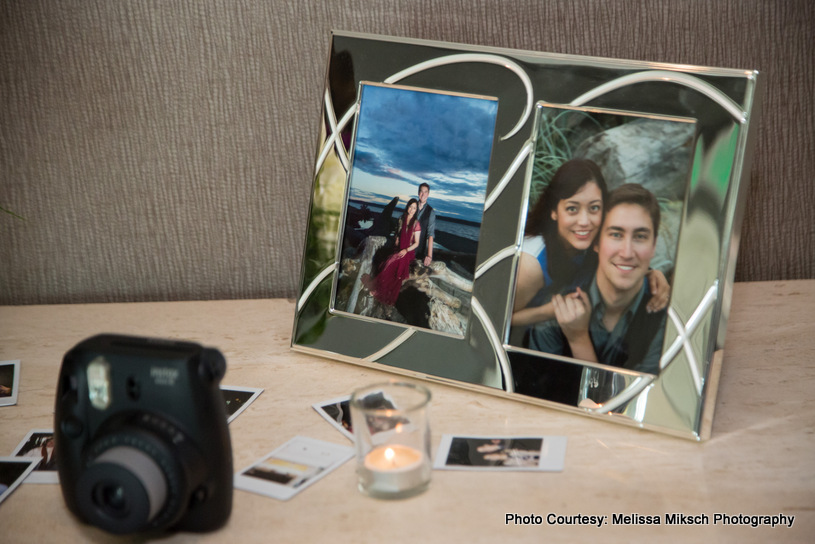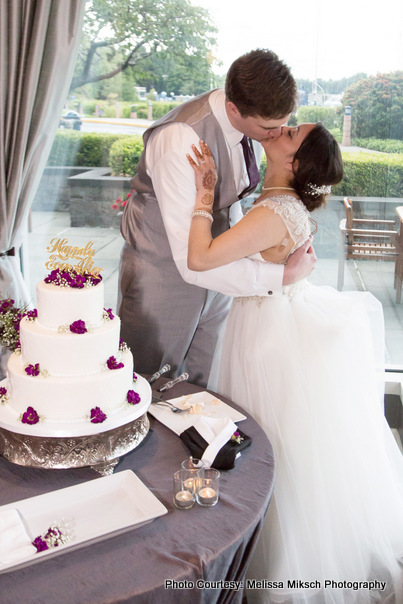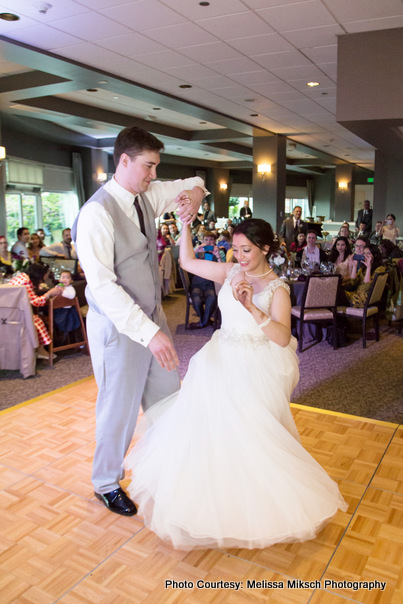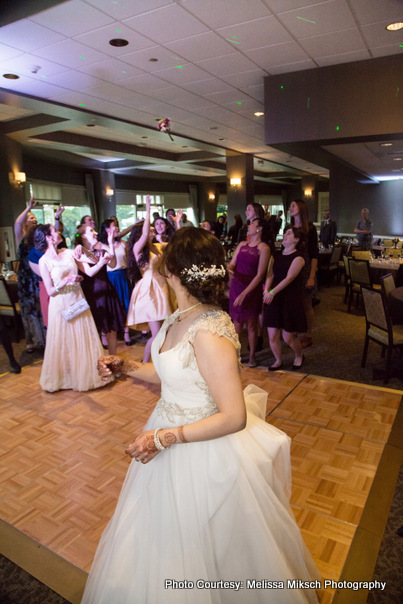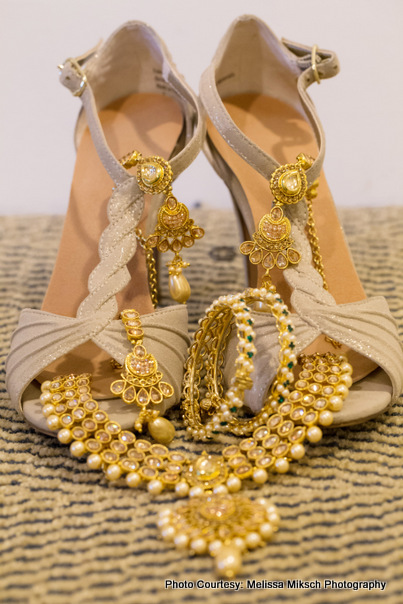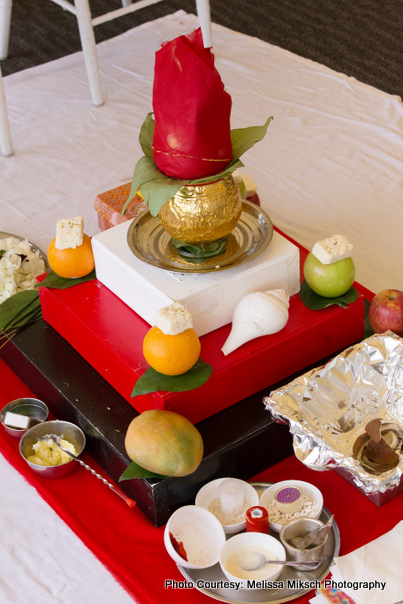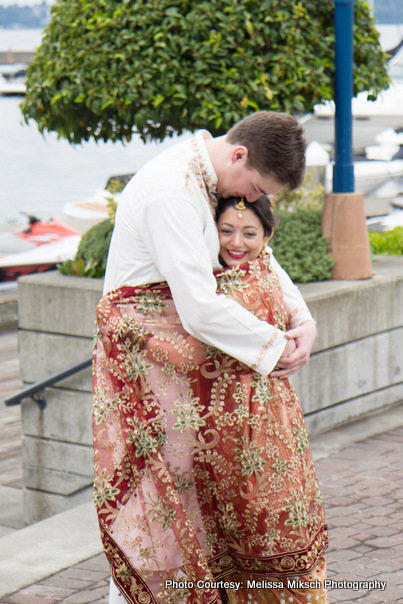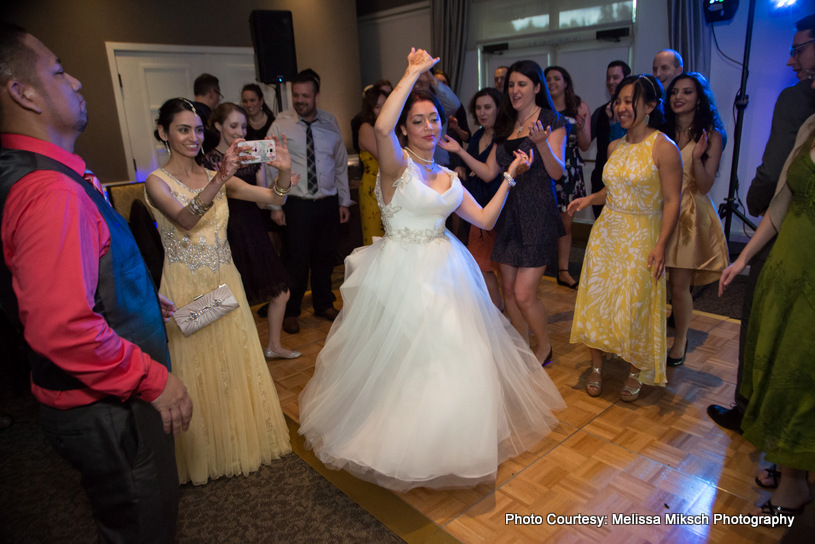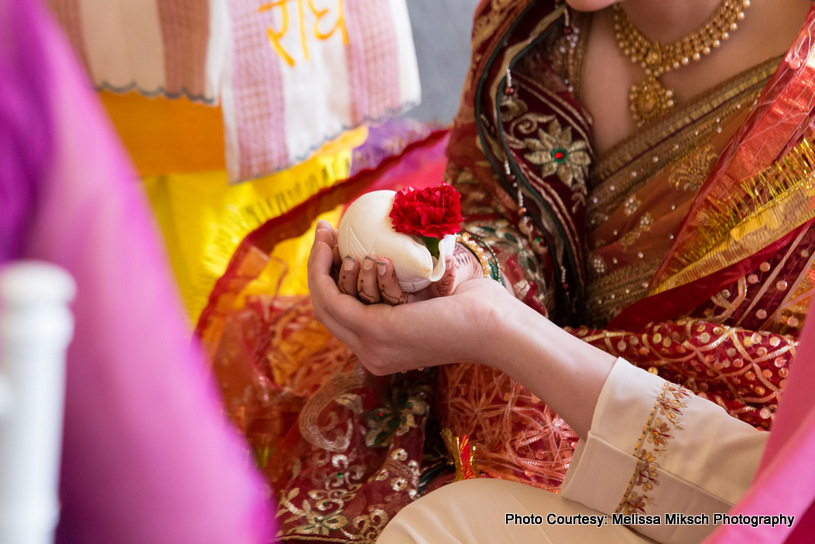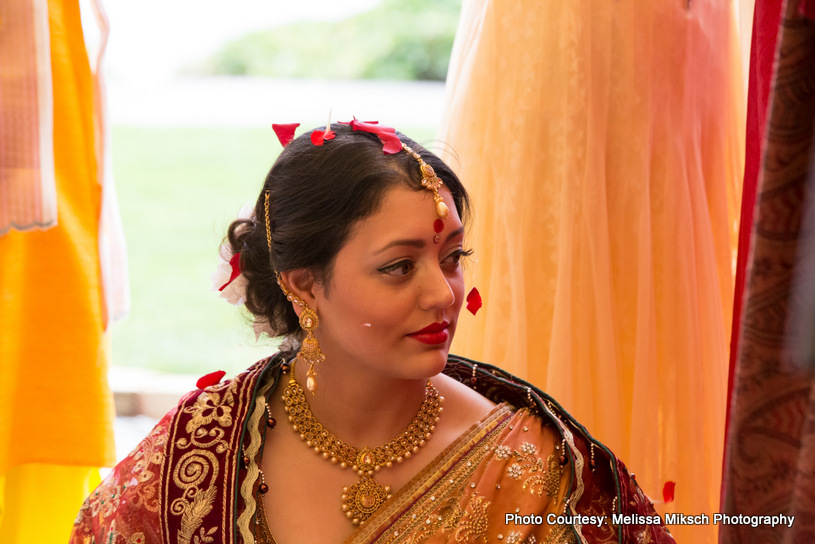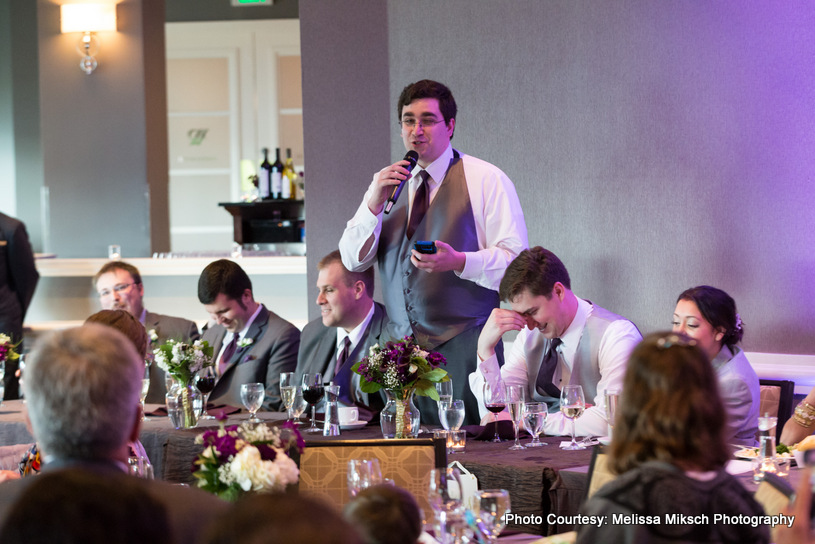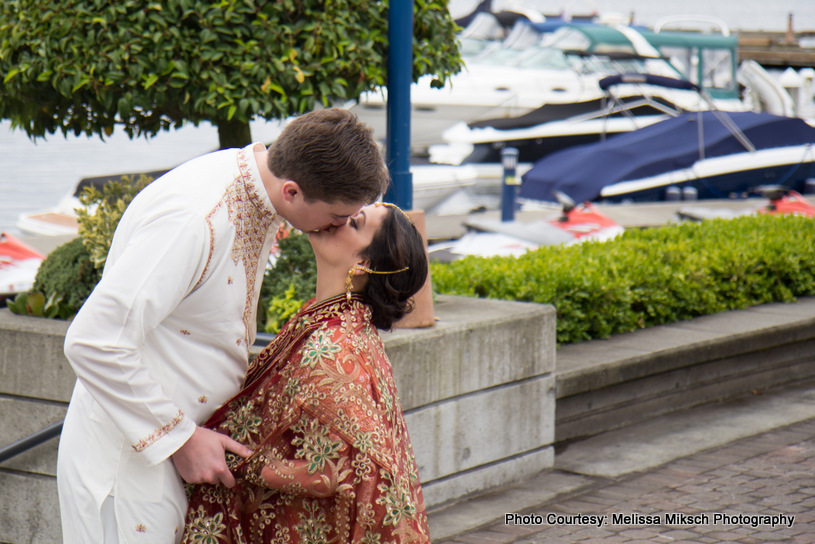 modest kitchen, East meets West
pre-wedding rituals
wedding celebrated
mehndi party
rehearsal dinner
flower decor
creative elements
Star Wars
Woodmark Hotel
white sherwani
Bollywood songs
bridal outfit
beautiful light orange saree
green bangles
Hindu rituals
All You Need is Love
scrumptious dinner
dance floor
Emerald City Hair Studio LLC
Beautician, Florist
Avani Henna
Wedding Mehndi
Otto Olson
Wedding Musician
Indian wedding photography
Indian wedding Photographer
Melissa Miksch Photography