Marriott Raleigh Crabtree Valley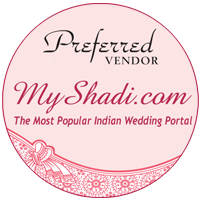 Celebrate your love in midtown Raleigh at the Raleigh Marriott Crabtree Valley, where weddings and receptions of a lifetime have taken place in our spacious ballrooms and open-air foyer. Our newly renovated spaces are the perfect complement to our many years of experience and service.
We can't wait to hear your ideas for your dream wedding, and we promise to work tirelessly to make every aspect a reality. From planning a private menu tasting with our executive chef, to sending special gifts for your wedding party upon arrival, and setting up a complimentary wedding website and honeymoon registry, our staff will accommodate any request
At Marriott you will find Certified Wedding Planners to the pop of the champagne cork and the final farewells, every detail of your wedding is in expert hands.
Photo Gallery
For over 10 years, MyShadi Bridal Expo has been a community event not to be missed by those planning a South Asian wedding. What began as a small bridal show twice a year in Florida, has now grown into a platform for over 85 event vendors taking place in over six different cities across the Southeast US. Hosted by Desh …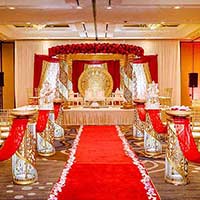 You're excited that he proposed, and a date has been set! Now what? The last thing you want is unnecessary stress during this exciting time with the hassle and confusion of logistics and accommodations. Trust us when we say, "Work with Professionals!" On your wedding day, you don't want to be worrying about anything besides walking down the aisle. Here …
Marriott Raleigh Crabtree Valley
indian wedding venues
indian wedding
venue wedding
raleigh wedding
indian wedding north corolina
banquet halls for indian weddings
Certified Wedding Planners
indian weddings and receptions
spacious ballrooms and open-air foyer
indian dream wedding
indian wedding party