Nikun Events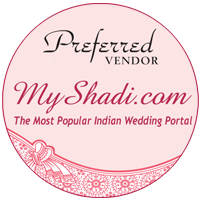 Nikun Events
14040 Sierra Vista Dr.
Orlando
FL 32837-4776
407-448-7128
www.nikunevents.com
At Nikun Events our creativity is inspired by you. We listen to your dreams and fantasies in the process of creating a perfect ambience for your special occasion. We believe that the event we design brings your imaginations and dreams to life – with the creativity of our talented artists and your elaborations of your needs.
Nikun Event was founded by Pinky Patel – this is her passion and desire for creating something amazingly unique. She brings her artistic knowledge, inspirations and abilities from England, Africa, and India. She has brought events to life weaving traditional and contemporary styles together using floral, fabrics, textures, colors, and other materials.
We take the full burden off of you and join in a fun partnership together to make this day the one you always dreamed of.
Nikun's objective is to create a distinctively unique occasion that demonstrates your inspiration which evokes enchantment, enjoyment, and happiness in you and your guests. We draw our artistic experience from small to extravagant events over the years that we have created helps our drawings to come to life in a beautiful, enchanting, and inspiring event – For you to cherish for a long time!
We thank you and appreciate your visit. It is our hope that you will give us an opportunity to demonstrate our creativity and discuss your vision.
Photo Gallery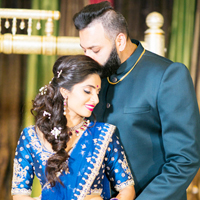 Hyatt Regency at Grand Cypress, Orlando Eventrics Weddings NJP Events and Design Mahesh Gor Mehendi night Grand Cypress ballroom of Hyatt Indian Wedding mandap The beauty of life is that you never know how you might meet your life partner. Sometimes all you need is a right swipe, like Reshma Patel and Roshan Patel. The beautiful couples met through a …
Nikun Events
Indian Wedding Decoration
service event decor
floral company
South Asian Weddings
Christian Wedding Ceremonies
Destination Weddings
Wedding Receptions
Corporate Events
Bar Mitzvahs
life weaving traditional
Decor for indian wedding
Unique & Creative Event Service
personalized special event service
traditional and fusion indian decor
innovative and cutting edge design concepts
producing a flawless event
extravagant events