2015 MyShadi Bridal Expo Fashion Show Fort Lauderdale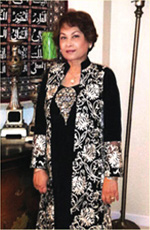 Shaheen's Collection first began about 10 years ago, at first, it was more casual and semi party.
My clothing line was liked by all and it was the people's overwhelming response that encouraged me to venture into bridal wear.
In Bridal wear there are dresses for the brides of Mehndi, Barat and Walima. The color scheme of the outfits has made the collection more charming and charismatic for the women.
All the dresses have been decorated with interesting embroidery, dubka, zari work and stone work from top to bottom. The clothes are trendy and traditional at the same time.
The transition was not easy, but once my clothes were seen on brides, bridesmaid and even grooms, it changed perspective for many. I offer hassle free, one on one
consultation with me when it comes to your special occasions such as weddings, engagements etc.