Silk Sarees Every Indian Bride Must Have in their Collection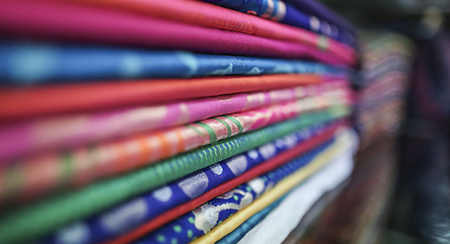 Silk Sarees are timeless, graceful and luxurious, which makes them a perfect addition in every Indian bride's trousseau. Silk sarees would add a touch of heritage in your collection. Here are some different types of Silk sarees from all over India that will add panache to your look as a bride or a newlywed.
Chanderi Silk
From a small town in Madhya Pradesh comes the Chanderi saree. You can have them in three kinds of fabrics – Chanderi cotton, pure silk, and silk cotton. Chanderi silk sarees are soft and light in texture and have a shimmery look.
Banarasi Silk
One of the most expensive and popular silk sarees, Banarasi saree originates from Banaras in Uttar Pradesh. They are known for their gold and silver zari or brocade, and rich embroidery.
Patola Silk
Made in Patan, Gujarat, Patola is a double ikat woven saree with vibrant colors and geometric designs. A single saree usually takes around 5-6 months to complete, based on its design.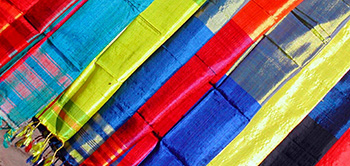 Paithani Silk
Paithani sarees are made from fine silk from Paithan town in Aurangabad, Maharashtra. It is known as one of the richest and finest sarees in India. They get their embroidery influence from the art of the Ajanta and Ellora caves. Kanchipuram Silk
Known to be one of the finest silk in the world, Kanchipuram sarees come from the small town of Kanchipuram in Tamil Nadu. They are known for their temple border and designs and come in vibrant colors.
Mysore Silk
Coming from the Mysore district of Karnataka, Mysore silk sarees are made from Mulberry silk. Their most distinctive feature is the use of genuine silk, pure gold zari, and a high percentage of silver.
Silk sarees
Chanderi silk
chanderi saree
Banarasi silk
Banarasi saree
Patola Silk
Paithani Silk
Paithani sarees
Kanchipuram Silk
Mysore Silk
bride trousseau