Indian Bridal Inspiration Styled Shoot
Every year, thousands upon thousands of couples all across the world promise each other forever and choose to join their lives together. Some couples might jump a broom or break some glass on their wedding day, and some couples might just say quick vows and share a kiss in the church they grew up in. Others might have a three to four day celebration with their entire community involved and some might slip away to the mountains to elope. All-in-all, what I mean to say is there are a multitude of different types of couples and love stories unfolding in front of us on a daily basis, and often, in our the wedding industry those diverse couples, stories, and traditions are not represented, photographed beautifully, or published to provided more inspiration for other diverse couples.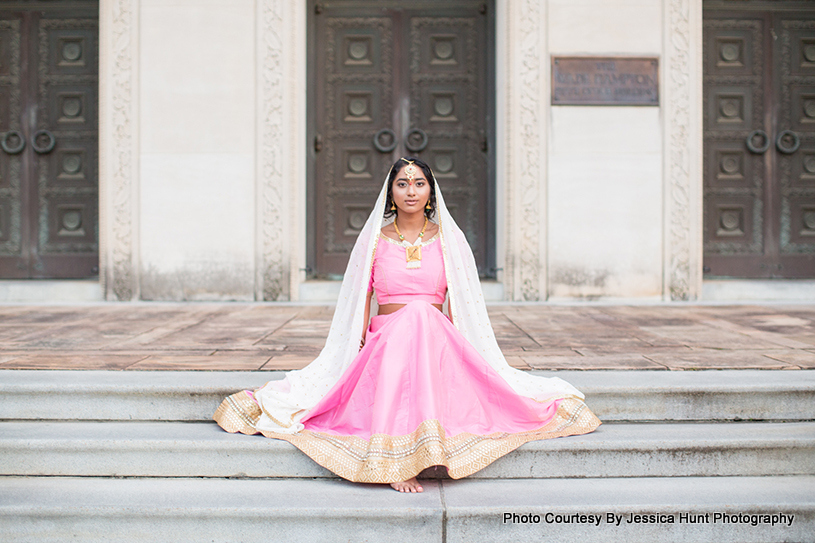 ---
Hair Stylist VIVID: Cut. Color. Style. | Beauty Pretty and Pinned | Other Location South Carolina Statehouse | Photographer Jessica Hunt Photography
---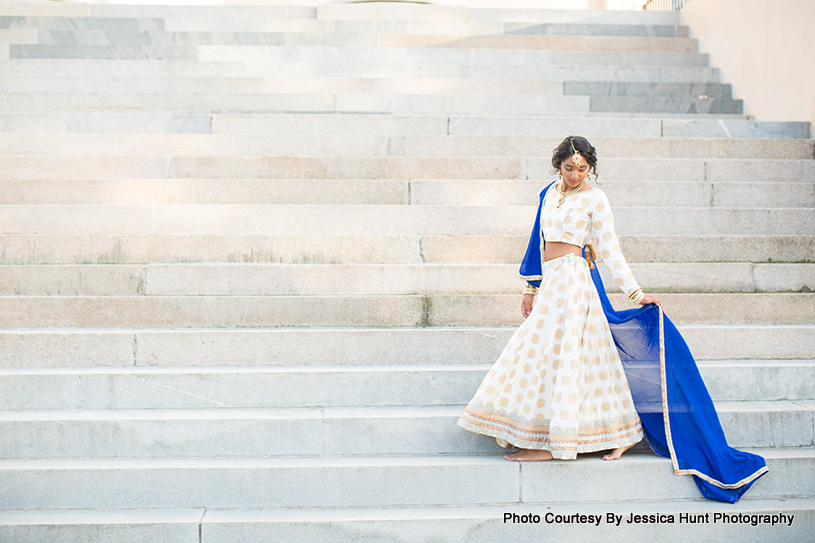 So in print media and on inspirational blogs, we see the same couple with the same color scheme getting married at the same epic venue over and over AND OVER again. Though those love stories ARE important and matter too, isn't it about time we started shinning some light on those couples and stories we have not yet heard before? It's it about time for wedding industry to be, well frankly, less boring and more colorful? More open to represent diverse ideas, couples of different races or wedding days with different cultural trends? Well, I think so!! And if you know me, then you know, when I believe in something, I take steps to make it happen. I couldn't sit here and write this blog complaining about the lack of racial and cultural diversity on big wedding blogs or in my industry if I was not creating imagery myself to change that trend, right? RIGHT! And that's where the inspiration for this styled Indian bridal inspiration session came from; from a desire to create beautiful images of a woman of color in her culture's traditional gown and bridal attire. From a deep-seated desire in my soul to honor the beauty found in a diversity of culture and race and to break out of the standard flower-crown-in-a-field mold (Don't worry I, personally, still love flower crowns!) I hope you enjoy these images as much as I do, and that, if you're a photographer, this session inspires YOU to break out of your comfort zone and create the diverse imagery our industry NEEDS.