Haldi-Pithi Ceremony – The Ritual of Love and Colors of Special Bond
Our Indian culture is everything extreme you can ever find in any form. Marriage is a special journey, and Indian marriages are world famous, definitely for many reasons! It is a journey which starts from engagement, combining the essence of Haldi-Pithi ceremony, and ends up taking Saath-phere by the Bride and the Groom.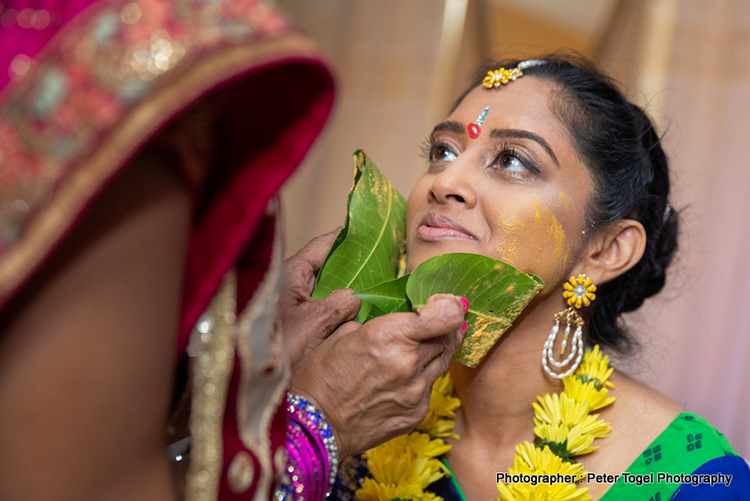 Haldi is very sacred to Hindu culture, and its presence can be strongly felt at every occasion of marriage. Haldi-pithi ceremony is an auspicious event which is held on the morning of the wedding day. It is held at the residence of both the Groom and the Bride. This holy ceremony has Haldi (Turmeric), Oil and water as the holy ingredient which is applied to the body of the couple to-be-wedded. Turmeric is considered as a symbol of purity, fertility and good health, and holds a special place in every Indian marriage.
Pithi ceremony has the presence of the family members, relatives, and friends who apply haldi on the couple's body one by one. The mixture is believed to bring good fortune and blessings to the couple. Haldi also has skin-glowing and anti-inflammatory properties, which a better skin tone to the bride/groom, and makes them look the best on their special day. Both the bride and the groom wear a yellow dress, signifying the color of the Haldi, which is Golden yellow.
One of the important reasons for organizing the Haldi ceremony is, that it marks the overall preparations for the wedding. It symbolizes that both the bride and groom are relaxed, and ready to be each other's better-half on the same day. The ceremony is an intimate affair throughout and is celebrated only with known members or friends of the couple-to-be. The overall ceremony is celebrated with laughter, joy, and happiness!
And not only the bride and groom, but their siblings are also the ones who get colored by the Haldi-Pithi color. After the Haldi is applied to the couple, also do the same to siblings, blessing them to get a good partner in the future. The paste which is applied to the body is rinsed after some time, leaving a glowing and detoxified skin. Haldi is also considered as the protector from the evil spirits, which is why the bride and the groom are not allowed to go anywhere from the house after the haldi-pithi ceremony.
Indian culture
Indian marriages
engagement
Pithi ceremony
essence of Haldi
Saath-phere
Hindu culture
detoxified skin
Haldi (Turmeric)