Le Trend Boutique
1918 Bridgewater Drive
Lake Mary
FL
32746-6907
407-288-3304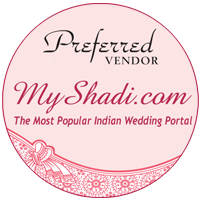 Le Trend Boutique offers Custom Bridal Outfits. The high-end clothing boutique specializes in bridal wear-from off the rack clothes for bridesmaids and children to menswear and formal wear for grooms. We work by appointment only. The bride or groom are able to choose their fabric, type of embroidery, color and style so that we can ensure the outfits are totally custom and reflect the couple's vision.
Photo Gallery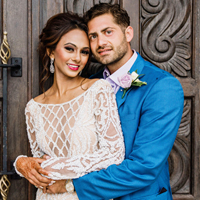 Rosanna Barsati Indian restaurant in South Florida belly dancer Cedars restaurant Mount Etna world's most active volcano Rosanna Barsati and Christopher Fontana, both attorneys, met at a local restaurant in South Florida. A belly dancer by night, Rosanna was performing at Cedars restaurant where Christopher was helping a friend in the kitchen. Christopher asked his friend about Rosanna, the two …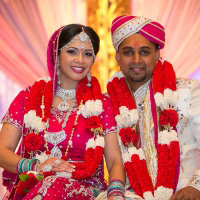 Risha Krystal Permanan and Stefen Mohammad had a chance meeting. They began dating, and then eight years later Stefen proposed – and he did it in style. On their way to his father and brother's joint birthday party, Stefen took Risha on a short detour to an undisclosed location. Doors flung open upon their arrival, and they were welcomed by …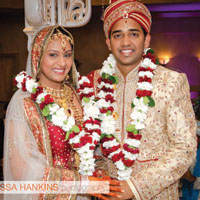 Miles may separate lovelorn hearts, and years may pass before they even catch a glimpse of one another, but when love is meant to be – it will always find a reason and time. Though Anuradha and her family moved from Trinidad and found a new home in Florida, fate brought Anuradha and Avinash together, simply because true love is …
0 comments
Letrend Boutique
Custom Bridal Outfits.
The high-end clothing boutique
rack clothes for bridesmaids
formal wear for grooms
Mens wear in Florida
Women's Formal & Casual Wear
Bridal Wear
Groom Wear
Party Wear
Fashion Clothing
Mens Fashion Clothing
Traditional Clothing
Bridal Wear in Lake Mary FL
Groom Wear in Lake Mary FL
Traditional Clothing in Lake Mary FL
Party wear in Lake Mary FL
Fashion Clothing in Lake Mary FL