Fine Art Productions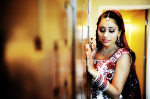 Services:
was started by us back in 1995 in Baroda – India and then moved to USA in 2001. We are perhaps the first photographer's team in USA to start shooting Indian weddings in a more candid style. We both took up wedding photography because we thought it as the best way to experience what we love the most in life and about life and that is exploring new places, meeting new people, making new friends, lots of good food, lots of laughter and conversation. Fine Art Production was the pioneer in going completely Digitally in shooting Indian wedding photography and cinematography.
We both come from Photography backgrounds. Amish learned photography from Chirali's father, Ramesh Thakkar who is renowned photographer of those beautiful days of film and dark room photography. In early days of learning photography during the engineering college days, Amish got a solid sense of capturing the beautiful moments on his camera. Amish was the only one Photographer who was called to shoot a film in Germany in 1999 from this small town Baroda because of his dedication, art and professionalism and since then he never looked back. He has learned a lot in Advertising Film Industry from his Guru Gopal Shah who is an ace film maker in Bollywood.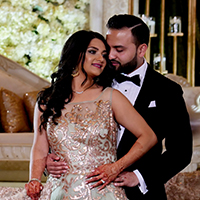 Sparks flew all around when Simit Parikh, pharmacist, met Esha Soni, nuclear medicine technologist, on a blind date. Little did they know that a conversation over Mexican food and margaritas would change their lives for the better! The couple kept in touch as they shuttled between New Jersey and Florida, and it became increasingly clear that they had an incredible …