Le Trend Boutique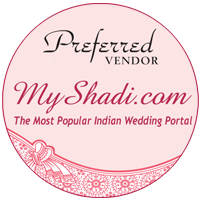 Le Trend Boutique offers Custom Bridal Outfits. The high-end clothing boutique specializes in bridal wear-from off the rack clothes for bridesmaids and children to menswear and formal wear for grooms. We work by appointment only. The bride or groom are able to choose their fabric, type of embroidery, color and style so that we can ensure the outfits are totally custom and reflect the couple's vision.
Photo Gallery
For over 10 years, MyShadi Bridal Expo has been a community event not to be missed by those planning a South Asian wedding. What began as a small bridal show twice a year in Florida, has now grown into a platform for over 85 event vendors taking place in over six different cities across the Southeast US. Hosted by Desh …
Letrend Boutique
Custom Bridal Outfits.
The high-end clothing boutique
rack clothes for bridesmaids
formal wear for grooms
Mens wear in Florida
Women's Formal & Casual Wear
Bridal Wear
Groom Wear
Party Wear
Fashion Clothing
Mens Fashion Clothing
Traditional Clothing
Bridal Wear in Lake Mary FL
Groom Wear in Lake Mary FL
Traditional Clothing in Lake Mary FL
Party wear in Lake Mary FL
Fashion Clothing in Lake Mary FL