Hilton Orlando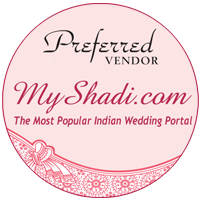 The perfect place to start your journey together, Hilton Orlando A magnificent AAA Four Diamond Award® winning resort, with the mission to turn your wedding vision from dream to reality.
This spectacular resort features wedding venues including private Baraat locations, breathtaking indoor & outdoor ceremony options and three grand ballrooms to meet all of your needs. From traditional ceremonies to elaborated receptions, you will enjoy the comfort and convenience of hosting your wedding weekend in one fabulous location.
Hilton Orlando offers 1,424 rooms and suites, plus we feature amazing recreational amenities: 2 pools, a lazy river, water slide, whirlpool, cabanas, fire pits, spa & fitness center, recreational courts including: volleyball, tennis, basketball, and bocce ball. We are located in the heart of Orlando, FL close to shopping, entertainment and all world-class theme parks.
The bringing together of two people in marriage is one of the most important traditions for every culture and religion. At Hilton Orlando, we cater to Indian weddings and celebrations, and have experience creating events that respect and showcase cultural traditions and customs. Let our wedding specialists show you how we can coordinate all the details to make your special day truly represent your heritage, and help you celebrate as you begin your life journey together.
Photo Gallery
For over 10 years, MyShadi Bridal Expo has been a community event not to be missed by those planning a South Asian wedding. What began as a small bridal show twice a year in Florida, has now grown into a platform for over 85 event vendors taking place in over six different cities across the Southeast US. Hosted by Desh …
Hilton Orlando
indian wedding
indian wedding venues
venue wedding
florida wedding
indian wedding florida
elaborated receptions
Baraat locations
outdoor ceremony options
traditional ceremonies
wedding vision
recreational courts
perfect place
spectacular resort
wedding specialists
bocce ball
Holton Orlando
wedding weekend
Indian weddings
recreational amenities
fabulous location
AAA Four Diamond Award
grand ballrooms
wedding venues
fitness center
cultural traditions
life journey