Michele Renee The Studio and Salon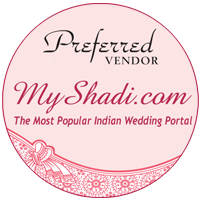 Michele Renee "The Studio" is comprised of the best photographers and hair /makeup stylists in Tampa Bay. From photo shoots, headshots, television appearances, and even weddings, we will ensure that you will be camera ready and flawless!
What makes us different?
Our hair and makeup stylists work with our in house and associate photographers almost daily. We understand how your hair and makeup will translate in film and know that you want to pop in pictures but still look like (the best) you in real life. We regularly work in the industry here in Tampa, and have worked with WE Tv's "Bridezilla," Jill Zarin from The Real Housewives of New York, Indashio from Glam God and the late Rue McClanahan, "Blanche" from the Golden Girls.
Our in house and associate photographers have worked in all aspects of the industry from high fashion, health and fitness to family portraits. Their work has been published in magazines such as "Muscle and Fitness", "Brides Florida" and "Texas Monthly." Our Team has a proven track record and excel in their craft as well as being efficient and friendly.
Our Stylists use the most advanced tools to bring out your beauty in film. We use the latest technology like airbrush makeup for HD Television. Our stylists are experts at using shadows to contour faces and special effects makeup to make tattoos disappear.
Our Photographers represent the premier creative talent in the Tampa Bay Area delivering a critical yet creative eye to your special day! Using the latest professional gear and techniques, they strive to bring out your personality and style in every shot! Be sure to view the Associate Photographer's sites for full portfolios.
Whether it is an on location / in studio shoot or a wedding our Team is ready to provide you with an outstanding experience from start to finish. We use the best technology to create a beautiful fashion forward look while serving our clients in a creative, professional yet fun environment!
Photo Gallery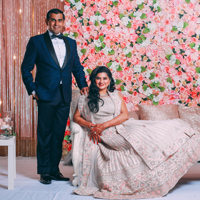 Kruti, a physician assistant, and Nishant, a marketing manager, were never firm believers in dating. Interestingly, however, the online app Dil Mil changed their opinions. The two found themselves spending hours in each other's company online. From romantic weekends away and virtual dates to phone calls and FaceTimes, the pair didn't take long to realize it was time to move …
Michele Renee Hair & Makeup Artist Grp
Michele Renee The Studio
Hair / Makeup stylists in Tampa Bay
Best Photographers in Tampa Bay
Airbrush Makeup for HD Television
Indian wedding Makeup
Indian wedding Hair Artist
Hair / Makeup Artist in Florida
Photo Shoots
Headshots
Television Appearances
The Real Housewives of New York
Associate Photographers in Tampa